Kelly Clarkson showed off her Texas twang on this Tanya Tucker cover. She paid tribute to the country legend on Monday's episode of The Kelly Clarkson Show. The "Since U Been Gone" singer served up a cover of "It's A Little Too Late" during her "Kellyoke" segment, most of which have been going viral on social media. During the performance, she showed off her incredible voice.
Pays homage to Tanya Tucker with this classic
On Monday, January 25, the daytime host showed off her singing chops and Texas twang. The American Idol Season 1 winner got everyone moving with this hit song. Kelly Clarkson sang "It's A Little Too Late" while backed by her studio band. Tanya released the song in January 1993.
It's the second single from her Can't Run From Yourself album. At the time, the song hit No. 2 on Billboard's Hot Country Singles & Tracks chart, which is now the Hot Country Songs Chart. This is one of the many covers that Kelly has performed on the show, including Billy Currington's "Let Me Down Easy," Faith Hill's "It Matters To Me," Pam Tillis' "Maybe It Was Memphis," and Wynonna's "No One Else On Earth."
Her previous "Kellyoke" segments featured covers from Blake Shelton, Johnny Cash, Lady A, Rascall Flatts, Shania Twain, Travis Tritt, and more. Check out Kelly's cover for "It's A Little Too Late" below.
You won't get Kelly Clarkson out of your head with this cover
Kelly Clarkson performed another killer performance. In her previous "Kellyoke" segment, she sang Kylie Minogue's 2001 hit song "Can't Get You Out of My Head." The performance took place during Thursday's episode. You won't get Kelly out of your head with this rendition.
These increasing segments come amid the rumors that she could replace Ellen DeGeneres. The 62-year-old daytime host is having a hard time gravitating her viewers amid the allegations over her behavior. Ellen has one year left on her existing deal. According to Page Six, Kelly could take over her timeslot.
Last month, The Kelly Clarkson Show hit a season-high. It matched Ellen DeGeneres's numbers for the very first time. Since Ellen owns the rights to her show, it would be difficult to replace her and launch a new show with a new host. The producers want to hold onto the prestigious time slot.
"Telepictures knows Ellen wants out, but execs want to keep the time slots and put another host in her place," an insider told Page Six. "Kelly would likely get Ellen's time slots, but Telepictures will fight to keep them."
Nothing has been confirmed yet. Neither the network nor has Ellen's production company said anything. In the meantime, check out Kelly's latest covers. What are your thoughts? Sound off below in the comments.
And be sure to follow Country Music Alley for the latest news on Kelly Clarkson.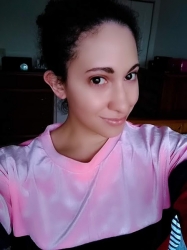 Latest posts by Chanel Adams
(see all)