Garth Brooks' performance at President Biden's inauguration caused a lot of controversy. And not just from his fans who were unhappy that Brooks was singing for a Democrat.
On the day of the ceremony, fans noticed something different about Garth Brooks' appearance when he took off his trademark hat. The singer's hairline was mysteriously restored. Did Garth Brooks undergo a cosmetic procedure to enhance his hairline? 
Twitter Implodes With Speculation About Garth Brooks' Hair
Garth Brooks DID show up in his boots, but he didn't ruin the black-tie affair. In fact, he sang the beloved hymn "Amazing Grace" in an effort to unite the political divide. His performance hit all the right notes, but fans were distracted by seeing Garth Brooks without his cowboy hat. Others wondered if the singer was breaking COVID-19 safety guidelines when he bounded off-stage to shake hands with the former Presidents in the audience. 
It is a rare sight to see Garth Brooks without his signature cowboy hat and fans had a lot of thoughts about it. Namely, they noticed that his hair seemed fuller than usual. Viewers flocked to Twitter to weigh in on Brooks' new look. 
Many speculated that Garth Brooks got hair plugs ahead of his inauguration performance. One fan joked that the alleged hair plugs deserve their own inauguration. 
They forgot to swear in Garth Brooks' hair transplant.

— Chad Richard Smalley (@chadrsmalley) January 20, 2021
Gossip site popculture reports that fans were mixed about the "Friends in Low Places' singer's new look. While some fans cracked jokes, another wrote that Garth Brooks "looks great" with hair plugs. One Twitter user speculated that Garth Brooks could also be wearing a toupée. 
Brooks Slammed for Inauguration Performance 
Garth Brooks got a lot of flak on social media when he was announced as a performer at the inauguration. As popculture notes, Brooks turned down the opportunity to perform at former President Trump's 2017 inauguration. 
The outlet recounts that Brooks cited "karma" and a busy touring schedule for skipping the 2017 event. Aside from President Trump and President Reagan, Garth Brooks has performed at every presidential inauguration in the last 30+ years. 
You Be the Judge: Before-and-After Pics
Whether hair plugs or a toupée, there was definitely something different about his hair. Check out the different in these photos from the Daily Mail:
Did country singer Garth Brooks get hair plugs for the inauguration?https://t.co/ESj5F1I9u9 via @Femail https://t.co/ESj5F1I9u9

— ImageKingUSA (@ImageKingUSA1) January 20, 2021
Do you think Garth Brooks got hair plugs before his performance at Biden's inauguration? Let us know your thoughts in the comments below. Follow us on Facebook for all the latest country music news.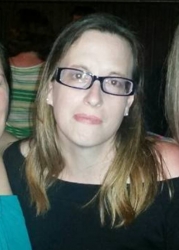 Latest posts by Jennifer Havener
(see all)