There's iconic and then there's 'they-teach-a-class-about-me-in-college.' Dolly Parton is both iconic AND has a college course all about her. At 75-years-old, Dolly Parton's life story has a lot of twists and turns and teachable moments. 
How Did the Class Get Started? 
Eckerd College in St. Petersburg, Florida, has a unique curriculum. Grace Lager teaches a class all about the living legend Dolly Parton. The students study different aspects of Dolly Parton's life and relate them to current cultural issues. 
Tampa Bay Times reports that Lager was inspired by the podcast Dolly Parton's America. The hosts of the podcast, Jad Abumrad and Shima Oliaee, have a connection to Dolly Parton. The outlet reports that Abumrad's father played a role in Vanderbilt University's coronavirus research. 
As Dolly Parton fans know, she helped fund research that led to the development of the coronavirus vaccine. 
Listening to the podcasts inspired Lager to create a college class about Dolly Parton. 
Dolly Parton: A Study In Feminism, Class & More
Gender and media are Grace Lager's areas of specialty. So, it's no surprise that the Dolly Parton class studies both of those things. In fact, Lager says that Dolly Parton's music addresses the issues of "gender, class [and] race." 
During the George Floyd protests, Dolly Parton spoke out against racial inequality. She said that "of course Black lives matter." Lager notes that when her students have difficulty discussing tough topics, Dolly Parton's music is there to help. 
The course also explored examples of sexism in Dolly Parton's career. Tampa Bay Times reveals that the students studied clips of The Porter Wagoner Show, where Dolly Parton was something of a co-host. 
The students noted that he treated her merely as an "accessory." 
First Day of Class Lesson Plan
On the first day of class, the students – who are majoring in everything from "chemistry to marketing" – made video birthday greetings for the singer. 
Going forward, the class will focus on "Dolly's lyrical growth." Also on the syllabus are reading assignments and listening to the podcast that inspired the course. 
The class is studying Dolly's lyrical growth from sad to bold in Muleskinner Blues and Jolene. https://t.co/qPtChXsGg7

— Local 12/WKRC-TV (@Local12) January 31, 2021
Fridays are movie days, and with Dolly Parton's busy career, they will have a wide movie catalog to choose from. 
Would you take a Dolly Parton course if your college offered it? Let us know your thoughts in the comments down below. 
Be sure to follow our Facebook page for all the latest news from Dolly Parton and other country artists.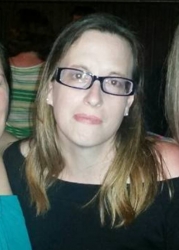 Latest posts by Jennifer Havener
(see all)