You win some, you lose some. Dolly Parton usually hits it out of the park with her choices. But her Super Bowl LV ad isn't hitting all the right notes for some fans. Why are people calling Dolly Parton's involvement in an ad for Squarespace "tone-deaf"?
Dolly Parton 'Reimagines' Hit Song For Super Bowl Ad
Super Bowl ads are toned down this year. Fans likely won't see the usual suspects, including Pepsi, Coke and Budweiser. However, that leaves room for other companies to get creative with their commercials set to air during Super Bowl LV. 
The web-hosting site Squarespace tapped Dolly Parton to help them promote their business. While Dolly Parton doesn't make an appearance in the video except on a magazine cover, her voice is the star. She reworked her hit song "9 to 5" into a more modern "5 to 9." 
In the ad, a tired worker daydreams about leaving her tedious day job for her "side hustle." The lyrics promote "a whole new way to make a livin'." 
But is it? 
Some Find Dolly Parton Super Bowl Ad 'Tone-Deaf'
After the initial excitement of Dolly Parton's first participation in a Super Bowl ad, fans got a reality check. 
One contributor wrote a piece for NBC News decrying the glorification of the necessity of a second job. The writer opines that the new "5 to 9" jingle misses the point of the original song's purpose of exposing the "exploitative nature of the daily grind." 
The article's author slams the ad as a "misstep" by the iconic singer. In fact, they found it "disappointing" that the lyrics to "5 to 9" are all about "working, working, working." 
With many people barely getting by with one job, the writer argued that it is insensitive, "tone-deaf" even, to promote working over-time as "empowerment."
The piece notes that the idea of "empowerment" is likely what sold Dolly Parton on doing the ad in the first place. 
Do you agree with the writer that Dolly Parton's Super Bowl ad Squarespace on the ad was insensitive? Let us know your thoughts in the comments below. 
How to Watch Super Bowl LV
The Super Bowl is one of the most anticipated sporting events of the year. Super Bowl LV will see the Kansas City Chiefs face off with the Tampa Bay Buccaneers. Eric Church will kick off the night with a rendition of "The Star-Spangled Banner." R&B act The Weeknd will take over the field for the Halftime Show. 
Super Bowl LV starts at 6 p.m. EST on Sunday, February 7, on CBS.
Be sure to follow us on Facebook to keep up with your favorite country music artists.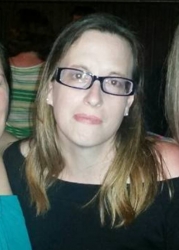 Latest posts by Jennifer Havener
(see all)