Kelly Clarkson has become known for her "Kellyoke" segments. Fans wish she would release a cover album. But it would probably have a long tracklist. Kelly has covered several songs and genres. In case you don't know, an audience member requests a song for Kelly to sing at the beginning of each show.
On the Monday, February 8 episode, the American Idol alum performed Gwen Stefani's "Misery." It was a powerful performance for someone who's in the midst of her headline-making divorce. Check out the incredible rendition in the video below.
"Kellyoke" segment wins over YouTube
Kelly Clarkson was raw and emotional in her performance of " Misery." The song was a promotional single for Gwen Stefani's forthcoming album This is What the Truth Feels Like on March 10, 2016. Despite the song name, Gwen claimed that it was a "really happy song." It's about the misery she left behind in her marriage as she started a new relationship.
Over 10,000 fans watched the segment on YouTube. Within hours, fans flocked to the comments section. They were in awe over Kelly's cover of Gwen's song. Most of them exclaimed that Kelly can do no wrong. Here are just some of the comments:
"Such a blessed soul. Kelly is extremely talent[ed]. Ain't nothing she can't sing."
"OMG I didn't expect Kely to cover Gwen's "Misery," I'm soooooo here for it, is it a dream?!! A queen singing another queen's song."
"It looks like a Kelly Clarkson classic song."
"She did justice to Gwen['s] song.. Misery."
"Queen is killing it, as always."
Check out Kelly's incredible cover in the video below:
Kelly Clarkson also covered Kylie Minogue
The "Since U Been" singer covered another pop idol. Two weeks ago, Kelly Clarkson covered Kylie Minogue's "Can't Get You Out Of My Head." Ever since she performed the hit 2001 song, fans have been wanting her to drop her own pop album. You'll definitely have a hard time getting this version out of your head.
These days, she's been making headlines for selling her home. Kelly relisted her beautiful Tennessee home for $6.95 million. Since her personal life is still tabloid fodder, the singer-songwriter listed her home located in the Nashville suburb of Hendersonville, per Forbes.
In 2012, The Voice coach and her estranged husband Brandon Blackstock purchased the home at $2.86 million. The couple then renovated it shortly thereafter. The mansion is four acres and features a gated driveway with a fountain. The lakeside home is perfect for fishing, jet skiing, swimming, or boating. It's also close to many of Tennessee's waterparks.
Currently, Kelly is living on the West Coast as she films her daytime talk show. She also teased a new album that will address the fall of her marriage. Fans can't wait to see what Kelly will sing about. It's obvious that she's filled with musical inspiration lately.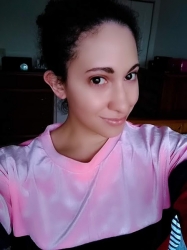 Latest posts by Chanel Adams
(see all)