During a recent re-watch of the 2001-2007 Reba sitcom, a familiar face popped up in an episode in Season 6. American Idol winner and Reba McEntire's real-life (soon-to-be-ex) daughter-in-law, Kelly Clarkson. Do you remember Kelly Clarkson's role as the 'evil' weather intern? 
Throwback Thursday: Kelly Clarkson's Reba Guest-Star Gig
TV viewers got their first taste of Kelly Clarkson when she competed on and won the first season of American Idol in 2002. Her star was still rising in 2007 when she landed a guest-starring role on Reba McEntire's WB/CW sitcom Reba. The show premiered on the WB (now CW) in 2001 with McEntire playing a single mom who forms an odd friendship with her ex-husband's new wife. Actress Melissa Peterman played the role of Barbra Jean to perfection. 
In fact, Kelly Clarkson's character, Kelly, was a possible foil to Barbra Jean's blossoming career as a weathergirl. Barbra Jean enlisted Reba to spy on the intern, suspicious of her "evil" intent to take her job. 
However, it turns out that Kelly the intern thought of Barbra Jean as her idol and had no ill intentions. At the end of the episode, Reba riffed on the American Idol judges by having Van (Steve Howey,) Cheyenne (JoAnna Garcia) and Brock (Christopher Rich) judge intern Kelly's weathergirl performance. 
Reba wasn't Kelly Clarkson's last television role. In 2019, her talk show, The Kelly Clarkson Show, debuted. She's also been a coach on NBC's singing competition The Voice in various seasons. 
Actress JoAnna Garcia Swisher Played Reba McEntire's Daughter on Sitcom
Kelly Clarkson isn't the only familiar face on Reba. Still early in her acting career, JoAnna Garcia (now Garcia Swisher) played Reba's eldest daughter, Cheyenne. 
In the series premiere, Reba is shocked to find out that Cheyenne was pregnant. While the actress was in her 20s at the time, Cheyenne was a 17-year-old high school student. 
JoAnna Garcia Swisher appeared in all six seasons of the show. She went on to star in ABC's Once Upon a Time as Ariel and Netflix's Sweet Magnolias, among other acting credits. 
In 2010, she married baseball player Nick Swisher. The couple has two children together.
Is the Reba Reboot Happening? 
Reba McEntire has expressed major interest in a Reba reboot. In 2020, she said that "We'd love to bring back" the show. It's unclear who she means by "we." Melissa Peterman has expressed similar interest. 
Scarlett Pomers, who played Reba's daughter Kyra on the sitcom, said she was taking a break from acting in 2014. 
Since Reba McEntire's interview with People, there haven't been any updates on a possible reboot. She is starring in the upcoming TV version of Fried Green Tomatoes. 
Kelly Clarkson's appearance on Reba was in Season 6, Episode 8, "As We Forgive Those…" All six seasons of the sitcom are available to stream on Hulu. 
Follow us on Facebook for more articles about Reba McEntire, Kelly Clarkson and all your favorite country artists.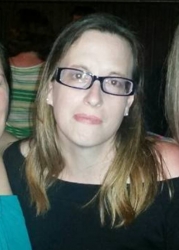 Latest posts by Jennifer Havener
(see all)