Don't expect to see Garth Brooks for at least the next two weeks. Along with his wife Trisha Yearwood, he is in quarantine again thanks to the coronavirus pandemic. 
Garth Brooks, Trisha Yearwood Exposed to COVID-19
At the height of the coronavirus pandemic in 2020, Garth Brooks' daughter Allie came down with COVID-19. She ultimately recovered. But due to potential exposure, Brooks and Yearwood went into voluntary quarantine for two weeks. Neither ever tested positive after that exposure. But they were recently exposed again. 
They were supposed to guest-host for The Ellen DeGeneres Show on Friday, February 12. Garth Brooks hosted the show solo back in November. However, before they could film, the couple and their entire team had to get tested for COVID. 
Do the Singers Have COVID-19?
Someone on the Brooks/Yearwood team tested positive for COVID-19 ahead of the talk show gig. A second test confirmed the positive diagnosis. However, it doesn't sound like the positive test was from either singer.
Garth Brooks' social media team took to his Twitter account to announce the schedule cancellation for the next two weeks. That includes The Ellen Degeneres Show and Trisha Yearwood's T's Coffee Talk streaming show. 
All performances on the Studio G stream have also been canceled for the next two weeks. 
The post on Garth Brooks' Twitter says the cancellations and quarantine are out of "an abundance of caution." The couple will also be quarantining for the recommended two-week period. 
Due to someone on their team testing positive for Covid-19 and out of an abundance of caution,  Garth Brooks and Trisha Yearwood are cancelling everything and testing and quarantining for two weeks. -Team Garth

— Garth Brooks (@garthbrooks) February 12, 2021
Will Garth Brooks Still Appear at Grand Ole Opry Celebration? 
Garth Brooks was scheduled to appear on NBC's Grand Ole Opry: 95 Years of Country Music special. The special airs on Sunday, February 14 at 9 p.m. EST/8 p.m. CST. Dynamic duo of Brad Paisley and Blake Shelton will serve as hosts. 
Garth Brooks is among the country music artists slated to perform that night. Good news for his fans! Since his appearance was pre-taped, the show will go on. Trisha Yearwood is among the performers at the event.
Other performers include Dolly Parton, Carrie Underwood and Darius Rucker. Archive footage of Loretta Lynn and other country music icons will air as well.
COVID-19 tests are a regular occurrence for Garth Brooks these days. He had to get multiple tests before and after his performance at President Biden's inauguration last month. According to Taste of Country, Brooks and Yearwood will be "testing every 72 hours" during quarantine. 
Here's hoping for continued negative tests for both of them and a speedy recovery for the member of their team who has COVID-19.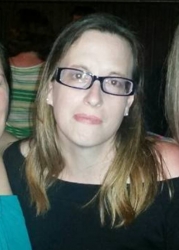 Latest posts by Jennifer Havener
(see all)