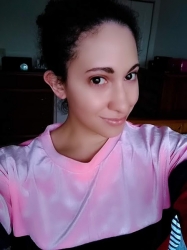 Latest posts by Chanel Adams
(see all)
Before he became known for marrying Miranda Lambert, Brendan McLoughlin was once a dancing NYPD cop. The couple met when Miranda and her Pistol Annies bandmates performed on Good Morning America. Shortly thereafter, the couple tied the knot in a secret ceremony in February 2019.
Miranda made the surprise announcement on Valentine's Day 2019 via Instagram. Since then, fans wanted to know more about her new husband. The "Little Red Wagon" singer found love again after her headline-making divorce from Blake Shelton. The news of their split also came as a shock to fans.
But she's obviously happier than ever. Read on to learn more about Brendan.
Brendan McLoughlin used to bust a move
Long before they got married, Brendan was known for his incredible dance moves. In the 2015 NYC Pride Parade, the NYC police officer did the "Cupid Shuffle." He just couldn't help himself. He broke out of police mode and busted a move the moment the song came on the speakers.
The "Cupid Shuffle" is a popular line dance that's often performed at weddings. At the time, bystanders took out their phones to capture the moment. Other people couldn't help but join him. "Cops have fun!" one person said in the video, according to Outsider.
Brendan clearly loves to dance and tries to at any chance he can get. The 28-year-old former police officer has patrolled the GMA hallways for years. Not only does he have a passion for dance, but he also loves his job. However, he's no longer allowed to show off his dance moves for safety reasons since he's become somewhat of a public figure.
A country superstar has since stolen his heart. The couple has been sharing their lives together ever since they got married. They often go on vacations. Most recently, Miranda and Brendan went on a road trip together. In 2020, the pair rescued a kitten and purchased an Airstream, which was damaged in a recent hit-and-run.
Miranda Lambert shares their Valentine's Day date
On Sunday, February 14, Miranda Lambert and Brendan McLaughlin celebrated Valentine's Day together. They had a romantic snow-filled date. The "Bluebird" shared a selfie that included herself and Brendan standing out in the snow in their black coats. Her freshly-chopped blonde hair was adorned with a black pom-pom hat.
In the caption, the songstress only added the red heart emoji and the hashtag "#MyValentine." Brandon and Miranda are currently in New York, according to her Instagram account. Their road trip comes before Miranda heads back to her stomping grounds in Texas. She just added two more dates to her sold-out shows.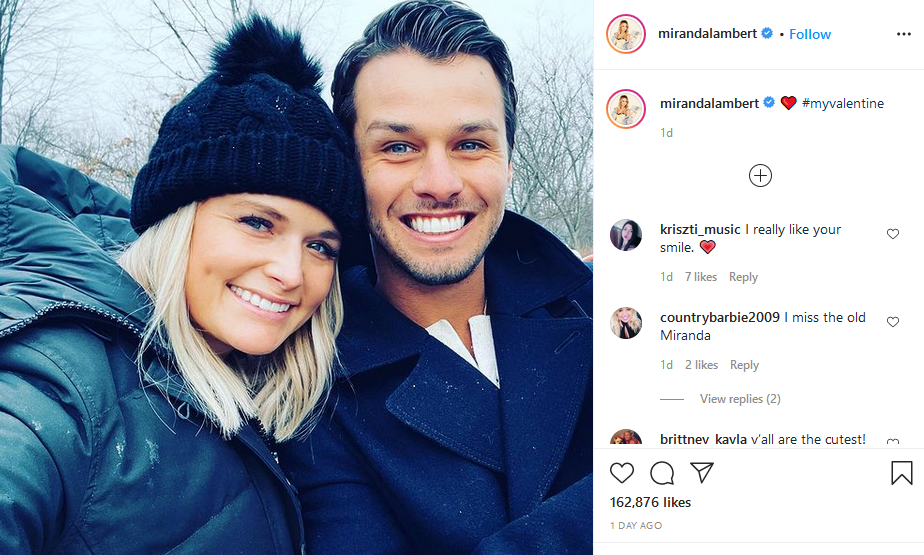 What are your thoughts on Miranda and Brendan's Valentine's Day date? Sound off below in the comments.
Check back with Country Music Alley for more news on Miranda Lambert and Brendan McLoughlin.