Luke Bryan is excited about the new season of American Idol. He feels that it's better than any previous season he's been on. Season 4 of AI premiered a week ago. Millions of fans continue to watch for the next hopeful. Not only is Luke a judge, but he's a longtime fan of the show.
He's feeling hopeful about this season. On Friday, February 19th, he took part in the annual Country Radio Seminar. He couldn't stop smiling when he talked about this season. You could feel the excitement in this voice. He just has a feeling that even fans will love this season.
Luke Bryan is proud of American Idol Season 4
Just like everyone else, Luke Bryan tuned in to watch the premiere on Sunday, February 14th. He is proud of this season. And he can't wait to see how it all unfolds.
"I watched that premiere with more pride than I've had the whole [time] – because I really was proud of the show," Luke said on Country Radio Seminar.
He feels lucky to be part of the show. He noted that the long-running singing competition already built up a following and raised the standards.
"It wasn't like they just passed the baton and it was up to [the current judges]," the country singer explained. "We got a great brand handed to us. But still, you gotta deliver a great show that'll work, and I really felt like [in] the premiere, everybody was clicking. That's a fun place to be."
However, Luke was nervous to sign on with the show. Prior to his decision, he spoke with some of his fellow country artists. Country Music Alley previously revealed that Luke's friend Blake Shelton inspired him to join the show. He also relied on another famous friend, Keith Urban.
"They were just like, 'Man, you're just gonna enjoy learning something different,'" Luke recalled. "I think as long as you're waking up and learning new things, learning a whole new…I mean, I'm getting some of my first experiences on the set of American Idol."
During the interview, Luke talked about the memorable moments in his career. He also revealed how he's handled the coronavirus pandemic. Being in quarantine has been good to his marriage to Caroline. He also received the 2021 Country Radio Broadcasters' Humanitarian Award.
Country artist on his COVID comeback
Luke Bryan revealed that his business is evolving. In a conversation with one of radio's top executives, the "Down to One" singer admitted that 2020 changed his career. At first, he craved a life without the stress and pressure of touring. But he didn't want it to happen quite like this.
"It blew our business plan out of the water, for sure," Luke said. "But I think about all the artists who were just starting out their career, and it's idiotic to complain."
Of course, this year's CRS was held virtually due to the ongoing pandemic. Luke predicts that stadium concerts will be one of the last events to return before "cruise ships leave port." But he has since pivoted his brand. He just starred in a Super Bowl ad for Jockey. And not only is he an AI judge, but he's also become more creative with his songwriting.
Are you excited for this season of American Idol? Let us know in the comment section below. Come back to Country Music Alley for more news about your favorite Country stars.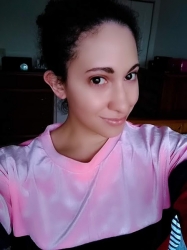 Latest posts by Chanel Adams
(see all)