Miranda Lambert shared a lot of love for her favorite artist Carrie Underwood. The two attended the 2018 ACM Awards. The women have a lot in common. Their careers skyrocketed after they competed on different singing competition shows. Underwood tried out for American Idol and won, while Lambert was on Nashville Star.
While Lambert didn't win, she went on to win many awards, including ACM and CMA Female Vocalist of the Year of trophies. Shortly after appearing on the show, her career kicked off. Lambert even got the chance to perform with King of Country George Strait. She was also part of the successful trio Pistol Annies, which had two critically acclaimed albums.
But there was one time when she praised her duet partner, Carrie Underwood.
Miranda Lambert thinks Carrie Underwood can out sing her
According to Outsider, Miranda Lambert and Carrie Underwood are more than duet partners. They're also friends who always speak highly of each other. Lambert praised Underwood's performance following her scary accident in November 2017. The "Soft and Tenderly" singer broke multiple bones and needed dozens of stitches on her face.
In 2018, Lambert ended up as the ACM Award most-winning artist. The "Bluebird" singer tied with Brooks and Dunn for the most ACM Awards. She used that moment to show Underwood some praise. As she held up her three trophies, Lambert spoke with the media following the award show.
While she was ecstatic about her wins, she wanted to talk about Underwood's comeback. Lambert feels that her friend can out sing her.
"It makes me proud to be a woman in this industry when I can see her sing up there and do that," Lambert said. "She's one of the greatest singers of all time in any genre of music and can sing me under the table. I say that every time and I will continue to say that, but I'm just proud of her and I know how strong she is and how she has worked."
For her big comeback performance, Underwood performed "Cry Pretty," which is the title track from her 2018 album, Cry Pretty. It was also the lead single off her album.
Now Miranda is dueting with another country star
As Country Music Alley reported, Miranda Lambert released her new duet with Elle King. They transformed into bridesmaids in a new music video for "Drunk (And I Don't Wanna Go Home)." In a press release, the two revealed that they wanted to share their "wild friendship."
King wanted to leave "such a crazy year" by coming out "singin' and swingin' with than the most bad*ss chick I know: Miranda," she added. Lambert said they are "new friends" but it feels like they've been friends for years. She felt that when she watched King at one of her shows. Since then, Lambert and King have "toured together and sang on stage together, hung out and partied together, recorded together, and so much more."
She calls their new song a "natural transition to the afterparty." Check out their music video below: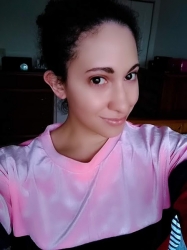 Latest posts by Chanel Adams
(see all)