Dolly Parton is beloved by virtually everyone, especially country music fans. So, it is surprising that the legendary singer and philanthropist got negative comments on social media. Many fans are upset over her partnership with a huge craft superstore. 
Dolly Parton Has a Kitchen Line With Hobby Lobby
Earlier this year, Hobby Lobby announced they were teaming up with Dolly Parton. As fans know, Dolly has numerous business ventures outside of singing. For one, she's also an actress, most recently starring in Netflix's Christmas on the Square. There is also hope she will reunite with her 9 to 5 co-stars Jane Fonda and Lily Tomlin on their show Grace & Frankie.
Dolly Parton plans to release her own cosmetics line, including a new fragrance. The "Jolene" singer has a lot on her plate. With her Hobby Lobby line, she puts her unique style on plates and a plethora of other kitchen essentials. 
She took to her social media earlier this week to let fans know that the stores have her homewares line in stock again. Or you can buy them online.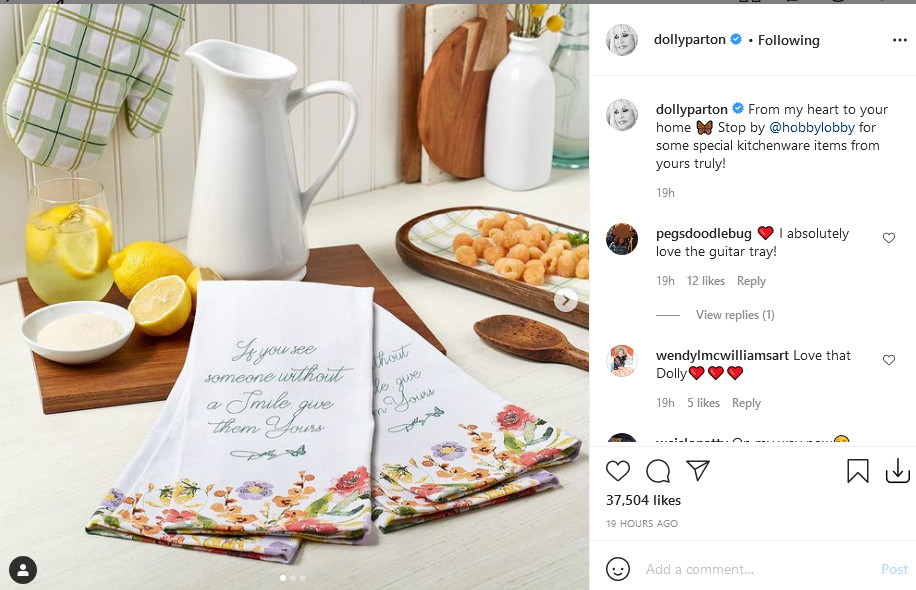 Fans Criticize Her For Partnership
Unusually, Dolly Parton's social media post about Hobby Lobby got some very negative reactions. While many people couldn't wait to scoop up Dolly's homeware items, others were upset. In fact, they called out Dolly Parton for teaming up with an anti-LGBTQ company such as Hobby Lobby. 
The arts-and-crafts store has been embroiled in several controversies in recent years. As an ally of the LGBTQ community, fans were disappointed in Dolly Parton's choice to partner with Hobby Lobby.
Where Does Hobby Lobby Hate Come From? 
Hobby Lobby is one of several national retail chains facing calls for boycotts in the last few years. Chick-fil-A is probably the most embattled. The owners of the popular fast-food restaurant chain donated to anti-LGBTQ groups in the past, though they reportedly stopped amid backlash. 
As for Hobby Lobby, the company famously took a court case all the way to the Supreme Court over religious freedom. Vox reports that "David Green, the evangelical owner of Hobby Lobby, objected" to the Affordable Care Act (ObamaCare) birth control mandate. The mandate required businesses to include birth control coverage in health insurance policies. 
Hobby Lobby ultimately won the court case. While not overtly anti-LGBTQ, the court win could potentially lead to other companies discriminating against LGBTQ employees using the religious freedom case.
Some fans took to Dolly Parton's defense, saying she may not have known about Hobby Lobby's stance. She has yet to comment on the controversy surrounding her Hobby Lobby home goods line. 
Do you plan to purchase some of Dolly Parton's houseware line at Hobby Lobby? Let us know your thoughts in the comments. 
Follow us on Twitter for more country music news.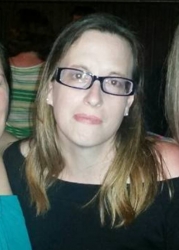 Latest posts by Jennifer Havener
(see all)