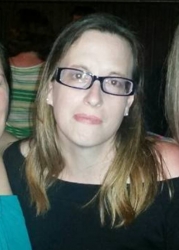 Latest posts by Jennifer Havener
(see all)
In addition to being a country music legend, Dolly Parton is a smart businesswoman. At the beginning of the year, news came of a partnership with craft store Hobby Lobby. The store was releasing a special Dolly Parton line of home goods, mainly for the kitchen. Stores quickly sold out, but Hobby Lobby's online store still has a significant amount of inventory from the home goods line. 
And guess what? All the items left are currently ON SALE! Want a set of guitar-shaped salt and pepper shakers? How about a kitchen hand towel with one of Dolly Parton's beloved Dolly-isms printed on it? "If you see someone without a smile, give them yours." 
Kitchenware From Dolly Parton's Line On Sale At Hobby Lobby
If you can't find Dolly Parton's homeware line in your local Hobby Lobby, you're in luck. A slew of her kitchenware is now on sale on the Hobby Lobby website. Some of the items include coffee mugs, plates and bowls. In fact, there's even a guitar-shaped serving bowl available. 
The prices are drastically cut by almost half the original price. A few items, such as a floral print teapot, pushes close to $20, but many items are under $10, minus shipping costs. 
Check out just a few kitchenware items from Hobby Lobby's Dolly Parton homeware line on sale: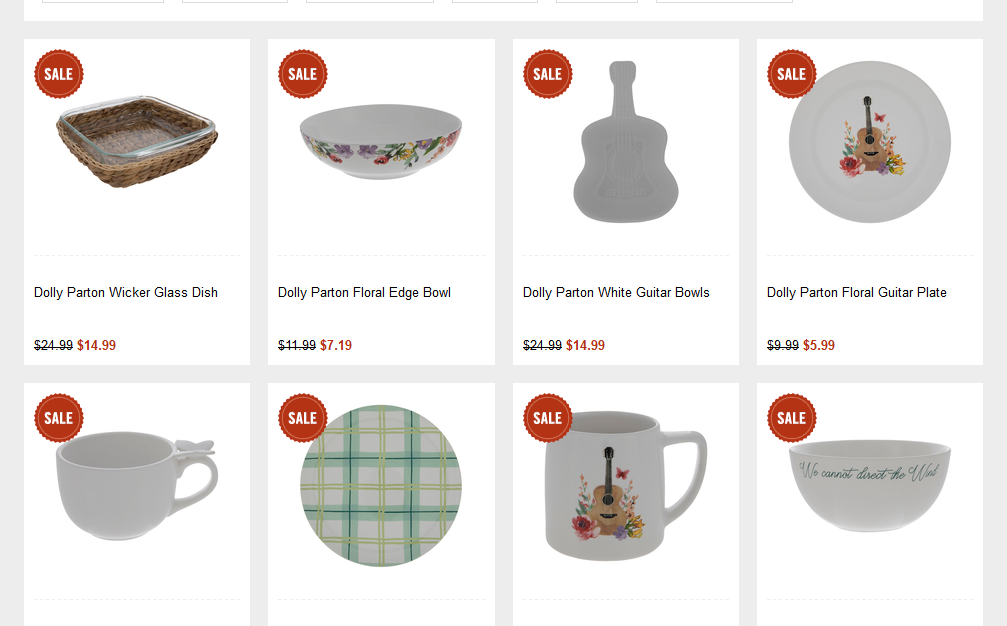 Dolly Parton-ize Your Kitchen With These Linens
You'll need something to get the pipin' hot casserole out of the oven. Dolly Parton has you covered! In addition to kitchenware, her homeware line includes oven mitts and potholders in a green plaid pattern. 
An apron in the same pattern is available for just $8.99. Several different glass kitchen canisters are sold in different sizes, perfect to hold your sugar, flour, or even cookies. 
The homeware line even promotes hydration with portable water bottles with two different designs.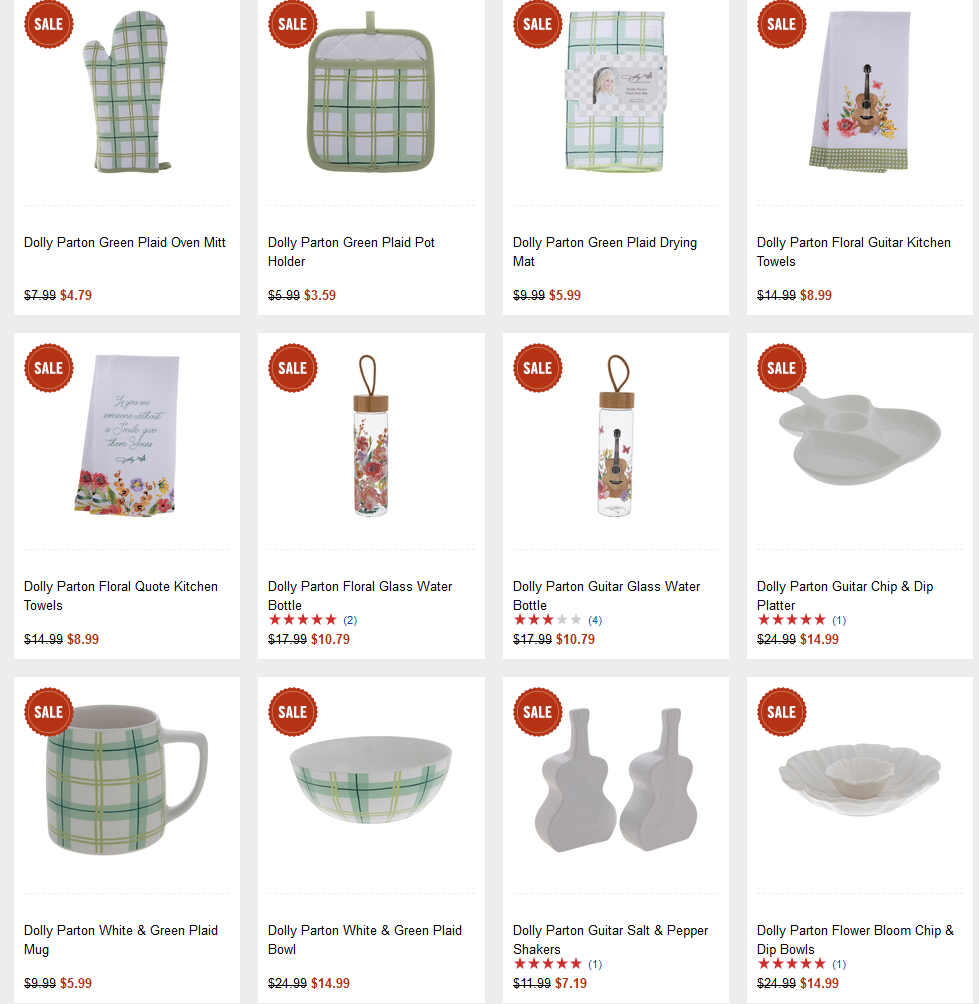 We've made it easy for you to go directly to the Dolly Parton homeware line on Hobby Lobby's website. Just click on this link and it will take you to all 32 items currently available and on sale. 
Movies, Music, Home Goods, Beauty – Legendary Singer Has Irons in ALL the Fires
When she's not designing a home goods line, Dolly Parton spends time developing her own beauty line. The first item out for the line is a fragrance. She debuted the new scent – Scent From Above – using her Super Bowl LV ad with Squarespace.
Dolly Parton also starred in Hallmark's Christmas movie Christmas on the Square and released a Christmas album, Holly Dolly Christmas.
Next up for the country music icon? Reuniting with her 9 to 5 co-stars Jane Fonda and Lily Tomlin on their Netflix show Grace and Frankie.
Follow us on Facebook for all the latest updates on Dolly Parton and all your favorite country artists.