Taylor Swift often comes to her fans with surprises. But this weekend, she had to announce some bad news. She has no plans to reschedule her Lover Fest tour. The remaining shows are canceled due to the ongoing coronavirus pandemic. The tour was created to promote her 2019 album, Lover.
On Friday, February 26th, Swift took to social media to announce the difficult decisions. The shows were initially postponed from 2020 until 2021. In April 2020, Swift canceled appearances and performances for the remainder of the year. She wanted to prevent the spread of COVID-19.
"Unprecedented pandemic" cancels Lover Fest tour
Taylor Swift joins a long list of country stars and artists who had to cancel or reschedule tours. The "Willow" singer released the statement on Friday. Swift noted that she often comes to her fans with good news, such as a new album. But one of her least-favorite things is to break her fans' hearts.
"I'm so sorry, but I cannot reschedule the shows that we've postponed," Swift wrote in her statement. "Although refunds have been available since we first postponed the Lover Fest shows, many of you hung onto your tickets and I too hung onto the idea that we could reschedule."
Back in May 2020, Swift tried to suffice fans with a pre-recorded ABC special called Taylor Swift City of Lover Concert. The episode aired a concert from September 2019 in which she played some of the songs from her previous album, Lover. Since its release, Swift dropped two surprise albums, folklore and evermore.
"This is an unprecedented pandemic that changed everyone's plans and no one knows what the touring landscape is going to look like in the near future," she continued. "…I miss you terribly and can't wait til we can all safely be at shows together again."
I miss you terribly and can't wait til we can all safely be at shows together again 💘 pic.twitter.com/q3T23FCpMn

— Taylor Swift (@taylorswift13) February 26, 2021
Despite the bad news, Swift announced earlier this month that she's finished re-recording her Fearless album. The new recordings will drop on April 9th. She is currently re-recording all six albums she released on her old label Big Machine following a dispute over the ownership of her masters. The singer has kept quiet on when the other five albums will drop.
She also received six Grammy nominations. Swift has the potential to win Album of the Year in 2021. However, she's up to some tough competition.
Taylor Swift skipped the Golden Globes
Also, the singer skipped out the prestigious awards show this year. Taylor Swift and her British boyfriend Joe Alwyn made their first outing at the 2020 Golden Globes. The private couple avoided the red carpet and being filmed together at the event. But there were some people who snapped pics of the two together.
Because of the coronavirus pandemic, this year's Golden Globes wasn't its usual affair. So, Swift and Alwyn decided to bypass this year's affair. The couple was last spotted together in London in mid-January 2021. It was their first sighting in almost a year.
Do you miss seeing Taylor Swift perform live? Have you ever attended a concert? Sound off below in the comments.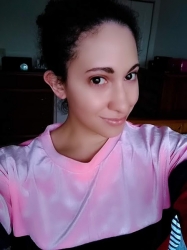 Latest posts by Chanel Adams
(see all)