Reba McEntire is streaming her 2011 concert from the Cajundome in Lafayette, Louisiana. It will be available to watch for free on YouTube on Friday, March 12. This comes after the news that Reba will star in and produce two movies for Lifetime. One of those movies will be a Christmas movie titled Christmas In Tune.
Reba will also release an original holiday song. But the rest of her projects won't be Christmas-themed. For now, the country legend is gearing up for the release of her old concert footage. The free broadcast of Reba's concert from her 2011 "All The Women I Am" arena tour.
Reba McEntire announces YouTube special
On Friday, March 12, Reba McEntire posted a photo from her 2011 concert. The caption reads: "Tonight's the night!!! All the Women I Am streams and I'll be chatting live on my @youtube channel at 7:30 PM CT! Click the link in my bio to set a reminder and leave a comment below if you'll be tuning in."
Tonight, fans can watch on YouTube here a free broadcast of Reba's 2011 "All The Women I Am" arena tour. The icon will also provide plenty of commentary and behind-the-scenes secrets from that tour.
"Filmed in 2011 at the Cajundome in Lafayette, LA, Reba: All The Women I Am features performances of Reba's greatest hits including 'Is There Life Out There,' "Turn On The Radio' and more!" the YouTube description reads. "This stream marks the first time the concert has been available digitally and its entirety, including Reba's signature 'Fancy' encore."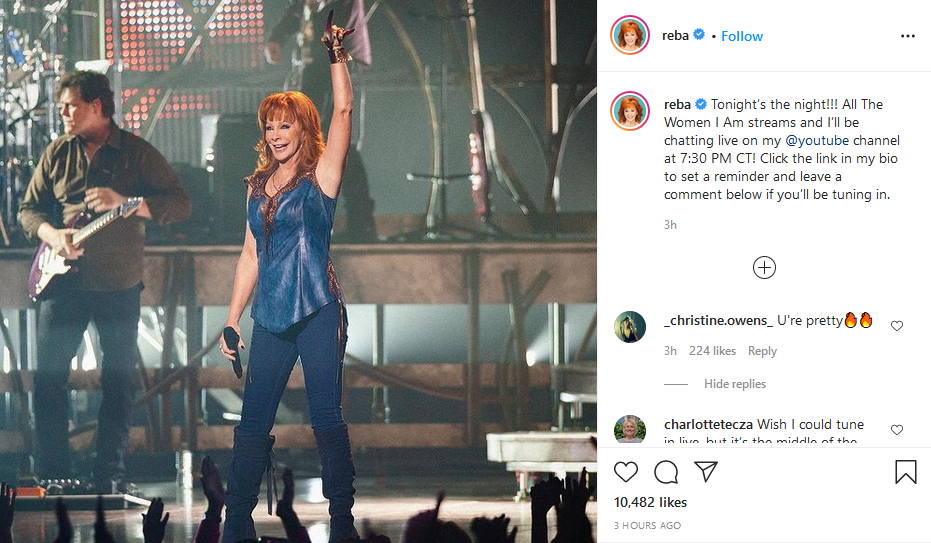 This is a special treat for fans. As the coronavirus pandemic continues, it's unclear when Reba and other country artists will return to the road. Also, it'll become increasingly difficult to book tickets with strict restrictions such as limited seating and COVID-19 vaccinations. This should hold fans over until everyone can safely attend a live show.
Country legend re-releases new music
According to American Songwriter, Reba McEntire celebrated the 30th anniversary of her album, Rumor Has It, by re-releasing it. It featured two bonus tracks: her remix of "Fancy" by Dave Audé and a live version of "Fancy" recorded at the Ryman Auditorium.
In 2020, she released two other concert specials, including her 1990 Reba In Concert and Reba: Live from 1994. Both concerts were such a hit that they racked up over 100,000 views in the first three days.
"2011 was the last time we got to go out and play a big arena tour, and I'm so glad we captured this show on film," Reba says. "I know it's not the same as being there in person, but I hope this gives my fans something to enjoy until we can get back out there on the road safely."
The singer has been providing her fans with plenty of quarantine entertainment. Are you looking forward to Reba's "All The Women I Am" concert? Sound off below in the comments.
Check back with Country Music Alley for more news on Reba McEntire.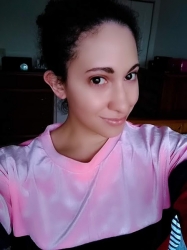 Latest posts by Chanel Adams
(see all)