When Loretta Lynn got her first guitar, she didn't even know how to play it. The guitar was a gift from her husband, Oliver "Doolittle" Lynn. History.com reports that the guitar cost just $17, but it became invaluable to the aspiring singer. 
She taught herself how to play the guitar while raising her children. Loretta Lynn's "I'm a Honky Tonk Girl" was her first song written and played on the guitar purchased from a Sears & Roebuck. 
She hasn't stopped playing since. 
Loretta Lynn's Guitar is Her Constant Companion
There's an old adage that country music is "three chords and the truth." Loretta Lynn famously writes what she knows and encourages other female country music artists to do the same. 
Her guitar skills may have originally been closer to just three chords, but her guitar never leaves her side. Loretta Lynn has spent a lot of time lately reflecting on her life story. PBS recently aired a documentary with previously unseen footage of the country music legend. 
A recent Instagram post on Loretta Lynn's official account pays tribute to her constant companion – her guitar. The post shows a young Loretta Lynn with the same guitar she still uses to this day.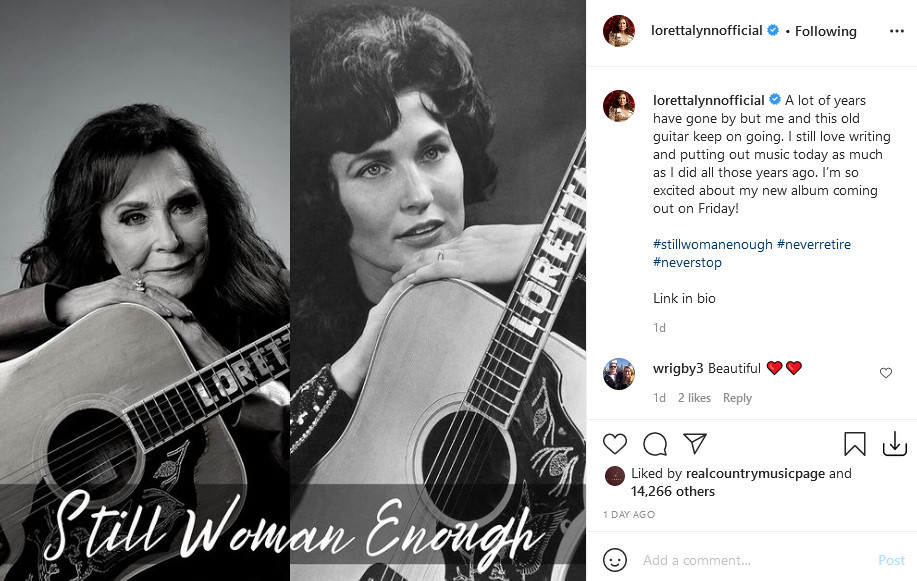 New Album Brings #WomenSupportingWomen to Life
Loretta Lynn enjoys collaborating with other artists. A few years ago, she shocked the country music scene by teaming up with The White Stripes' Jack White. The rocker produced Lynn's Van Lear Rose album. The unlikely pair also released the duet, "Portland, Oregon," for which they won a Grammy award in 2005. 
Over 15 years later, Loretta Lynn is joining voices with other female country artists. Loretta Lynn's 50th studio album is due to drop on March 19, 2021. Reba McEntire, Carrie Underwood, Tanya Tucker and Margo Price all contribute to the Still Woman Enough album. 
Coincidentally – or intentionally – March is Women's History Month. 
I just love having all these fantastic women on my new album and #TimCobb outdid himself this time on my new gown. I love it! #stillwomanenough #fashion #countrymusic #WomansHistoryMonth https://t.co/i9P7opaFlw pic.twitter.com/bghot8u6BB

— Loretta Lynn (@LorettaLynn) March 11, 2021
Loretta Lynn Turns 89 Next Month, No Plans to Slow Down
The country music icon has seen several huge milestones come and go in 2021. She celebrated the 50th anniversary of the Coal Miner's Daughter album with a vinyl re-release. 
April 14th marks Loretta Lynn's 89th birthday. She has made it clear with her numerous projects that she has no plans to retire. With her new album, she showcases established artists while uplifting newcomer Margo Price with a duet of Lynn's hit "One's on the Way." 
Loretta Lynn's fiftieth album Still Woman Enough will be available on March 19, 2021 in digital, CD and 12" vinyl.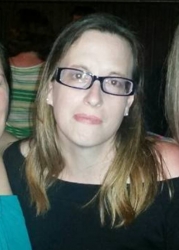 Latest posts by Jennifer Havener
(see all)