Is Miranda Lambert pregnant with her first child? A crazy rumor is swirling on the internet. On Sunday, March 14, the "Bluebird" singer stepped out on the Grammys red carpet. She confused fans with her two red carpet looks. At first, Miranda wore a denim jacket with a black mini skirt.
Later, she changed into a silver sequin dress that featured a plunging neckline. While most fans praised her red carpet looks, some think she looked pregnant. A news outlet ignited the ridiculous rumor on YouTube. Read on to see how it was started.
Is the country singer pregnant?
On Monday, March 15, TV News 24H claimed that Miranda Lambert is pregnant. The outlet shared a video titled: "Pregnant Miranda Lambert stumbles on the red carpet after accepting an award at Grammys in 2021." The cruel video claimed that the "Little Red Wagon" singer is expecting her first child with Brendan McLoughlin. But Miranda never made the announcement at the ceremony.
The news outlet only made that claim because according to them, the blonde songstress appeared pregnant. In that same video, they also said that she "stumbled" on the red carpet, as if she was drunk. At first, the news outlet was full of praise for the country singer.
"Miranda Lambert and Brendan McLoughlin are picture perfect at the 2021 Grammy Awards," the video first started out. "Miranda Lambert is always a stunner, but the country superstar looked radiant at the 2021 Grammy Awards on Sunday."
However, the video didn't mention the pregnancy rumors. During the event, Miranda wore a sparkly navy blue dress. She sang her hit song "Bluebird," which was a subdued performance. She also won Best Country Album for Wildcard. For the very first time, that category had all-female or female-fronted artists.
Miranda Lambert covers her stomach in Los Angeles
The Texas native was spotted with her husband at Los Angeles international airport on Monday following the awards ceremony. Daily Mail published the photos of Miranda Lambert in a baggy Dolly Parton sweatshirt. The 37-year-old paired the look with black leggings, a navy blue handbag, and a black-and-white coat. She also donned a floral print face mask and oversized sunglasses as she made her way through the terminal.
The singer covered her stomach as the paparazzi caught up with her. Meanwhile, Brendan walked ahead of his wife through security. The couple headed back to Nashville. Next month, Miranda will be gearing up for her first-ever live shows since the COVID-19 pandemic shut down concerts in March 2020.
The truth about the baby rumors
Miranda Lambert has been the center of tabloid rumors lately. Tabloids are suggesting that there's trouble in her marriage. Also, rumors have swirled that she's set on starting a family with the former NYPD officer.
So far, the singer-songwriter has not confirmed that she's pregnant. Miranda told reporters on the Grammys red carpet that she and her husband were going to celebrate with a few cocktails. Late last year, an insider told OK! Magazine that she wants "to have 10 kids with Brendan, but she'll settle for two or three." The couple is apparently serious about their baby-making plans.
Check back with Country Music Alley news for more news on Miranda Lambert.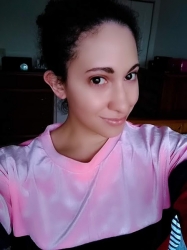 Latest posts by Chanel Adams
(see all)