Gwen Stefani extended an invite to Ellen DeGeneres. She asked the talk show host to be her Maid of Honor at her wedding to Blake Shelton. The No Doubt singer made an appearance on the Wednesday, March 17 episode of The Ellen DeGeneres Show. During their chat, Gwen made a special request for the host.
As fans know, Gwen and Blake are engaged. But there are some people who are convinced that the couple got married already. Even tabloids have been talking about their supposed luxury wedding. As of right now, the couple hasn't revealed their wedding plans. But Gwen did share one thing she would like.
Wants Ellen DeGeneres to be her Maid of Honor
Gwen Stefani is currently planning her upcoming nuptials to Blake Shelton. She revealed that there are positions that she still needs to be filled. So, the pop star is turning to her friend, Ellen DeGeneres. The Voice coach spoke to the comedian about her wedding plans.
"You haven't been here since you've been engaged," Ellen said. "What's happening with the wedding planning? I know Miley Cyrus said that she would sing at your wedding. Is there anything I can do?"
"I was thinking about that a lot," Gwen replied, "and I was thinking or I was picturing you in like a mauve? Like, a bridesmaid. Maybe maid of honor, you know?"
Gwen joked that she would "put some extensions" in Ellen's hair. She also has the perfect "full flower arrangement" in mind. Meanwhile, Ellen just nodded along in agreement. However, the daytime host was obviously touched by Gwen's offer and went along with the idea.
"You just tell me the time and the place and I will be there," Ellen said. "I don't mind doing any of that for you, because you're my friend and anything you ask, I will wear."
Ellen even agreed to wear hair extensions. In October 2020, Gwen and Blake announced their engagement after five years of dating. In January, she admitted that she was wondering where their relationship was heading. But then Blake surprised her with a sparkly diamond ring and the rest is history.
Miley Cyrus wants to be their wedding singer
Country Music Alley previously reported that Miley Cyrus made a special request on Twitter. Back in January, she offered to be the couple's wedding singer. But it's unclear whether Gwen and Blake will take up the singer on her offer. In a previous interview with People, Blake called Miley "one of the most talented singers I ever met."
"She drives me crazy because she's a lot like Kelly [Clarkson] in the way that they can burst out with this voice," he continued. "If I'm going to sing, I have to think about it and go warm up. It's unfair."'
Blake has known Miley for a long time. But then he joked that Adam Levine and his band Maroon 5 should perform at his wedding because they owe him. Then he said that he "would rather have Miley as a human being." Last week, Gwen just released her new single "Slow Clap" and is "excited" about what's to come.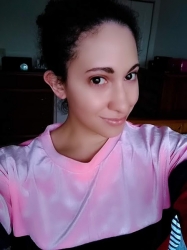 Latest posts by Chanel Adams
(see all)