Carrie Underwood and David Bisbal are sharing the behind-the-scenes look of their "Tears of Gold" music video. The pair has something to celebrate. Their collaboration has been nominated for Video of the Year at the Latin American Music Awards. This is exciting for both artists – especially Carrie who sings in Spanish for the first time.
The duo shot the music video in several locations throughout Los Angeles. Some of the beautiful scenes including a rooftop and warehouse. Now, the new "making of" video shows the filming process complete with exclusive interviews with both artists. There is also a magical moment where an insect lands on Carrie's shoulder.
Fans with country singer's bilingual singing
On Thursday, March 18, Carrie Underwood shared the single cover that features her with David Bisbal. In the Instagram caption, she announced the "making of" video with her fans. But fans couldn't stop commenting on Carrie's bilingual singing. The comments section was filled with fans literally commenting on how "impressed" they were.
They think Carrie did an excellent job with singing in Spanish. In a previous interview with ET Canada, David revealed that he was also impressed with the singer. He is "very thankful" for how well everything turned out. He was especially impressed with Carrie's professionalism and willingness to learn the Spanish language. She had concerns about her dialect, but David said she "did it perfectly."
Go behind the scenes at the music video
Carrie Underwood and David Bisbal's duet is nominated for Video of the Year at the Latin AMAs. Currently, fans can vote for their favorite song by visiting latinamas.com/vota or by tweeting "@carrieunderwood @davidbisbal + #VideoFavorito + #LatinAMAs." Both Carrie and David acknowledged the fan support they received in the behind-the-scenes clip.
"Hi fans, and I know my fans, are incredible. I think that cross-pollination is just really cool," Carrie says in the video.
"Carrie fans, hello, I'm David Bisbal," the "En Tus Planes" singer joked.
Carrie Underwood made another impressive move
The songstress continues to impress fans with her career. However, some feel that the ACM Awards snubbed her this year. She led the list of top ACM award nomination snubs. It was just as controversial as some of the infamous snubs at the 2021 Grammy Awards.
This year, Carrie Underwood only received one nomination, but it wasn't for any of the main categories. But fans can find solace in this new feat. The American Idol alum raised the bar for having the most consecutive artist-award nominations.
Previously, Miranda Lambert tied with Carrie with her 15 ACM Female Artist of the Year nominations. The next closest is Loretta Lynn, who had 11 straight nominations in that same category. In the meantime, Carrie will release her gospel album, My Savior, on March 26. The singer continues to defy expectations as she crosses into different genres.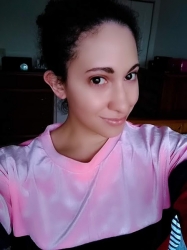 Latest posts by Chanel Adams
(see all)