When Carrie Underwood won American Idol in 2005, she had no idea her career would explode. She's well on her way to icon status now, but she still respects those who helped pave the way. Arguably, Loretta Lynn did more than pave – she bulldozed through to make a path for herself and other female country music artists. 
Loretta Lynn recruits a few of those voices for her 50th studio album. 
Carrie Underwood, Reba McEntire & More Female Artists are Still Woman Enough
In November of 2020, Reba McEntire and Carrie Underwood were spotted at a studio together. It wouldn't be their first time singing together, but the details remained scarce. 
It turns out that they were recording their contribution to Loretta Lynn's fiftieth album. 2021 also marks 50 years since her Coal Miner's Daughter album came out. Despite her long career and recent health problems, Loretta Lynn refuses to slow down. 
Still Woman Enough takes its name from Loretta Lynn's 2002 memoir. It's also the name of the song that kicks off the album. Reba McEntire and Carrie Underwood lend their voices to "Still Woman Enough." 
Riff Magazine notes that Loretta Lynn co-wrote the song with her daughter, Patsy Lynn Russell. 
Still Woman Enough also features Margo Price and Tanya Tucker. 
American Idol Winner Praises Collaboration as 'Special Moment'
Meeting Loretta Lynn for the first time was…eventful for the American Idol alum. Earlier this year, Carrie Underwood spoke about her most memorable appearance at the Grand Ole Opry. She'll never forget the time a legendary singer slapped her backside during a backstage encounter. 
And that is how Carrie met Loretta. 
Now she has another memorable story to tell for years to come. Singing on a Loretta Lynn album is a dream come true for the Oklahoma native. 
Loretta Lynn posted a quote from Carrie Underwood. In the quote, Carrie says it was "so special" to sing with her idols.
I loved singing with @carrieunderwood and @reba McEntire on my new album #StillWomanEnough. Two of the best! I love you, girls. https://t.co/i9P7opaFlw#NeverRetire #NeverStop pic.twitter.com/byxhF6Qk3d

— Loretta Lynn (@LorettaLynn) March 17, 2021
Loretta Lynn's New Album Out Now 
Loretta Lynn's newest album reinvents some of her classic song catalog. "Still Woman Enough" is the only new song, but the re-imagining of the older hits makes them sound brand new. 
In addition to her own songs, Loretta Lynn takes on the Hank Williams song "I Saw the Light."
Check out the complete tracklist for Still Woman Enough: 
"Still Woman Enough" (featuring Reba McEntire and Carrie Underwood) 
"Keep On The Sunny Side" 
"Honky Tonk Girl" 
"I Don't Feel At Home Any More"
"Old Kentucky Home" 
"Coal Miner's Daughter Recitation" 
"One's On The Way" (featuring Margo Price)
"I Wanna Be Free" 
"Where No One Stands Alone" 
"I'll Be All Smiles Tonight" 
"I Saw The Light" 
"My Love" 
"You Ain't Woman Enough" (featuring Tanya Tucker)
Still Woman Enough is not available in digital, CD and vinyl.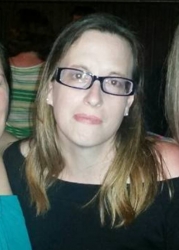 Latest posts by Jennifer Havener
(see all)