Kelly Clarkson brought up the big D-word on The Kelly Clarkson Show. Earlier this week, she invited guest Gwyneth Paltrow onto her daytime show. The pop star is currently in the midst of a messy divorce from estranged husband Brandon Blackstock. She is also suing him for allegedly defrauding her for "illegal services."
Not only were Kelly and Brandon married, but they also worked together. It's a lesson that you shouldn't mix business with pleasure. But like most women, Kelly was in love with Brandon and tried to look past that. Unfortunately, most of that came back to bite her in this divorce battle.
Now, she's sharing her thoughts on marrying again after a divorce.
Kelly Clarkson reveals whether she would get married again
During their conversation, Kelly Clarkson opened up about the idea of remarrying. Gwyneth Paltrow split from her ex-husband Chris Martin in 2014. Four years later, she remarried her now-husband Brad Falchuk. Then, came up the idea of Kelly finding love again.
"You've been married for two years," the host told the GOOP founder. "Coming from someone who's literally amidst a divorce, I can't even imagine doing it again. So that's amazing that you found love, and you found the space and the vulnerability – that level to say yes, and do it again. Was that hard for you?"
The 48-year-old admitted that "the hardest thing I've ever done" was opening herself up to someone else again. Then, she added that her husband "requires that kind of presence and intimacy, and it was really hard for me. I wasn't good at it before. I still struggle with it." She told Kelly that she will find love again.
But the American Idol alum wants to focus on herself. "I'm actually in that place where I think a lot of people, I've heard, that go through a divorce, it's almost like you start dating yourself again like you actually make time for you again, and I love dating me," she added. "I'm actually not looking for it."
Estranged couple navigating their co-parenting situation
Kelly Clarkson and Brandon Blackstock share two children, River, 6, and Remington, 4. In November 2020, the couple shares joint and physical custody, but Kelly also has primary custody of their children in Los Angeles. Brandon now lives in Montana. Kelly cited irreconcilable differences as the reason behind their divorce in June 2020.
In the interview, Gwyneth said that she and Chris Martin "made a commitment early on to be a family even though we weren't a couple." While she admits that it sounds "weird and impossible," they worked with a therapist. Their mission was to make sure their divorce didn't impact their children as much as possible. Previously, Kelly echoed similar sentiments, saying that she wants to focus on their children.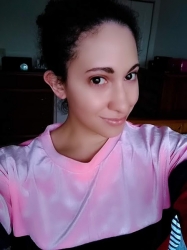 Latest posts by Chanel Adams
(see all)