Miranda Lambert net worth climbs because of her success. She's become one of the biggest names even if her songs aren't on country music radio. Her net worth is proof of her success. According to Celebrity Net Worth, is estimated to be worth $600 million as of 2021.
Ever since she released her debut album in 2001, she has been on a career high. The singer has released eight studio albums: Miranda Lambert, Kerosene (2005), Crazy Ex-Girlfriend (2007), Revolution (2009), Four the Record (2011), Platinum (2014), The Weight of These Wings (2016), and Wildcard (2019). These days, fans are looking forward to new music from the singer-songwriter. Earlier this month, Miranda announced her new album, The Martha Tapes, with Jon Randall and Jack Ingram.
Miranda Lambert net worth on the rise with her success
Miranda Lambert is an award-winning artist. She has received many honors in the country music industry, including 29 Academy of Country Music Awards, six American Country Awards, 14 Country Music Association Awards, and two Grammy Awards. Also, the gifted songwriter has six musical texts that include sheet music for the guitar, piano, vocals, etc. Miranda puts a lot of work into her work and it shows.
However, at the peak of the coronavirus pandemic in March 2020, the "Bluebird" artist had to postpone her Wildcard Tour. For five years, Miranda on the road for her previous five tours. The road life is all she knows and she banks from it. According to her official website, Miranda will start performing this month into August 2021. Country Music Alley broke the news on her first live performances in her native state Texas.
Miranda has also starred in countless television shows over the years. She first appeared on Nashville Star, which was a country music competition that aired on USA Network. While she ended up in third place, Miranda achieved a high level of fame ever since. She later joined her ex-husband Blake Shelton on The Voice as a Season 2 advisor for Team Blake.
Her philanthropy and real estate work
Miranda Lambert and her mom founded the MuttNation Foundation in 2009. The foundation promotes animal shelters and encourages the use of spaying and neutering your pets. It also offers education on the benefits of animal adoption. Since the foundation's inception, Miranda has given over $1 million to animal shelters across the nation.
When it comes to real estate, the "Tin Man" singer lives in Nashville, Tennessee with her husband Brendan McLoughlin. The couple doesn't have any children, but they enjoy living on the sprawling estate with their several animals. Their 400-acre farm is home to cabins, a pavilion, and walking trails. In 2016, Miranda purchased the property for $3.4 million.
Check back with Country Music Alley for more news on Miranda Lambert.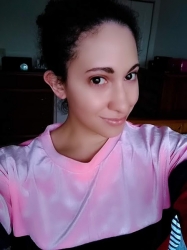 Latest posts by Chanel Adams
(see all)