Country fans are freaking out over this news. Miranda Lambert just announced a new intriguing project. She's working on The Marfa Tapes with Jack Ingram and Jon Randall. And the first song is already out.
Fans have been thirsting for new music from the "Little Red Wagon" singer. Previously, Miranda announced her first live shows since 2020. Then, she released a new song with Elle King. Finally, fans will get their hands on a new album, even if it's a collaboration.
Country superstar announces new project
On Thursday, March 4, Miranda Lambert took to Instagram to announce the surprising news. She posted a photo of the album cover, which shows three shadowy figures with cowboy hats out in a field. It featured the names Miranda Lambert, Jack Ingram, and Jon Randall. The new album is titled The Marfa Tapes and is set to drop in May.
"Announcing The Marfa Tapes. A project by @jackingram, @jonrandallmusic and me," Miranda wrote in the caption. "Recorded in Marfa, TX."
According to a press release obtained by Taste of Country, the trio has been working on the album in Marfa for several years. It turns out that it was a secret project in the making. In November 2020, Miranda, Jon, and Jack returned to the location with the need to finish recording. This time, they recorded the tracks with just two microphones and a single acoustic guitar.
"They're raw," Miranda described the songs. "You can hear the wind blowing, the cows mooing… We want you to feel like you were right there with us, sitting around the campfire, escaping the world, disappearing into the music."
It sounds like a relaxing experience for fans. The lead single "In His Arms" dropped at midnight on Friday, March 5. Miranda's Wildcard songs "Tequila Does" and "Tin Man" also appear on the project, but the rest of the 15 songs have never been heard before. On her Instagram, she explained that the new songs were part of her escape to Marfa in order to "recharge."
Miranda Lambert has fans freaking out
Of course, fans can't contain their excitement. They flooded the comments section with their thoughts on the new project. They're just happy to get some new music from Miranda Lambert. Here are some of the comments:
"YES!!!!!!!!!! OMG this is what I needed!!! I cannot wait!!"
"Yasssssssssss"
"A raw record might be everything we need in our lives!! Can't wait to hear what you guys made!"
"Pre ordered my vinyl…yessssss so excited."
"Day mad! Cannot wait!"
"SO SO EXCITED!!!!"
Even fellow artists are showing their support. Caylee Hammack commented a resounding: "YES YES YES." Meanwhile, songwriter Nicolle Gaylon wrote: "this is gonna sound so good in Kansas." What are your thoughts on Miranda's new album? Sound off below in the comments.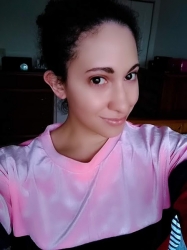 Latest posts by Chanel Adams
(see all)