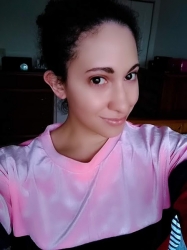 Latest posts by Chanel Adams
(see all)
Kelly Clarkson and Jake Hoot performed their duet "I Would've Loved You." In her latest "Kellyoke" segment, she did not sing a cover. Instead, she performed her new duet with The Voice Season 17 winner. Jake Hoot is a country artist from Corpus Christi, Texas who was the champion of the singing competition in 2019.
He was also on "Team Kelly." Hoot made it all the way through with his creative storytelling and powerful voice. He also earned Coach Kelly Clarkson her third win on the Emmy-Award-winning musical competition. It's the first time on the daytime show that the two performed the song.
Jake Hoot and Kelly Clarkson performed "I Would've Loved You"
On the show's Wednesday, March 31 episode, Kelly Clarkson invited Jake Hoot for a special performance on "Kellyoke" on The Kelly Clarkson Show. Both singers took to the stage with the band, Y'all. Both Hoot and Clarkson had their own individual mic stands safely spaced from each other. "I Would've Loved You" is a ballad Hoot wrote about someone who is hurt by their partner.
The song perfectly conveys both Hoot and Clarkson's vocals. They sound just as good as they do on the recorded version of the song. Clarkson coached Hoot during Season 17 of The Voice. On Tuesday, Hoot shared that he is "so grateful to @kellyclarkson for always being so supportive and kind since my time on [the show]!" While the two artists initially scheduled to perform the song earlier this year, the performance was postponed due to inclement weather in Nashville.
The story about their collaboration
"I Would've Loved You" is the first single from Hoot's EP, Love Out of Time. He wrote the track alongside The Voice winner Jamie Floyd and Lonestar's Dean Sams. Upon writing the song, he knew he had to have Kelly Clarkson it. However, it took some time for the two to work together.
"When we wrote it, I said, 'I think this would be awesome if we got Kelly to sing on this,'" Hoot told Everything Nash. "When I was on The Voice, she said, 'Hey, let's do something together.' So I sent it to her and didn't hear anything. And then later on in the year, when we were seriously considering putting this on the album, I said, 'You know what? I'm just going to text her again,' because I had to ask her a couple of questions about other things."
Clarkson didn't hear the song at first, but once she did, she was hooked. She told Hoot that she wants "to shout this from the rooftops." The duo agreed to record the song as soon as possible. Even with Clarkson's busy schedule, everything just fell into place and the rest is history.
What are your thoughts on Kelly Clarkson and Jake Hoot's performance? Sound off below in the comments.