Dolly Parton famously never had children. In recent years, the narrative implied that she chose her career over having kids or that she never wanted children. But it turns out those misconceptions are false. What's the real reason Dolly Parton and her husband Carl Dean never had children? 
Dolly Parton DID Want Kids, Had Name Picked Out 
The cold, hard truth is that women are expected to have kids by a certain age. If they don't, the general assumption is that they didn't want children. In recent years, women are finally speaking out about fertility issues and the pressures to conceive. 
Like many women, Dolly Parton expected to get pregnant… someday. In a 2014 interview with Billboard, she said that early in her marriage, she wasn't "doing anything to stop" a pregnancy from happening. But it just never happened.  
That same year, the legendary singer spoke to The Guardian. In that interview, she gave more details about her dream of having children. She revealed that she used to daydream about it with her husband. Would the kids be tall like him or a "little squats" like her? They even had a few names picked. Carla, if they had a girl.  
However, having kids "wasn't meant to be," she said. Why not? 
What Happened? 
It's true that Dolly Parton's busy touring schedule played a role in not having children. However, in the early '80s, she had a partial hysterectomy amid a battle with aggressive gynecological problems. 
In fact, she was rushed to the doctor during her 1982 tour due to gynecological issues. She was forced to cancel the remaining tour dates to recuperate, undergoing the hysterectomy a few years later. 
If she did have kids, Dolly Parton knows she would have been "a great mother." But she also would have quit her career. Why? As she told The Guardian, "I would probably have given up everything else" due to "guilt."  
Her Career is Stronger Than Ever
While Dolly Parton may once have wanted kids, she tries to see it as a blessing in disguise that she didn't. She recently spoke to Oprah Winfrey about it, saying not having kids allowed her freedom. Freedom to pursue her career for the last 50+ years. 
Like most stars, Dolly Parton's career has its ebbs and flows. In the last year or two, her career has been overflowing! In 2020 alone, she released a Christmas album, A Holly Dolly Christmas and starred in Netflix's Christmas on the Square. 
She also released a homeware line with Hobby Lobby. There is a Dolly Parton-inspired cosmetics line in the works. 
Dolly Parton was also fundamental in the creation of the coronavirus vaccine. Rather than jumping the line, she waited to get the vaccine until last month. In fact, her outfit inspired a collection of vaccine-ready attire. 
On April 7, fans can watch the MusiCares tribute to Dolly Parton, only on Netflix.
And it's only four months into the new year! Just imagine what Dolly Parton has in store for her devoted fans in the future. 
Did you know there was more to the story about Dolly Parton never having kids? Leave your thoughts in the comments below. 
Make sure to follow us on Twitter for all the latest country music news.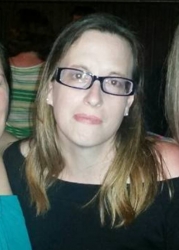 Latest posts by Jennifer Havener
(see all)