Miranda Lambert dropped the acoustic version of her latest single "Settling Down." She co-wrote the song alongside songwriters Luke Dick and Natalie Hemby. This comes amid her new collaborative album with Jack Ingram and Jon Randall. Now, she's releasing an acoustic take on her single, "Settling Down" from her 2019 album, Wildcard.
According to Rolling Stone, the original version "is a study in contrasts." She narrates a person standing at the crossroads of her life and contemplates the decision that's weighing on her heart. Sometimes the answer doesn't come through because compromise happens, especially when relationships are concerned.
Read on to see why Lambert unveiled the acoustic version of "Settling Down."
Miranda Lambert explains the meaning behind Wildcard single
"I'd say life inspired me to write this song, I got married, but I also still love the road, I have a gypsy soul, and I wanted to write a song that kind of spoke to the sentiment of 'Can you have both?' and is that okay?" Miranda Lambert explained the meaning behind the song, according to CMT.
In 2020, she released the music video of the original version that includes her husband Brendan McLoughlin. They shot the video on Lambert's farm in Nashville. The music video features cozy shots of their down-to-earth home life. The pair is seen cooking together in the kitchen and fishing at the pond.
When it comes to the new version, it's just Lambert in front of a microphone with her acoustic guitar. It's stripped of all the instruments that are featured on the Wildcard album. Instead, it focuses on Lambert's lyrics and chops off 45 seconds of time. "Settling Down" is currently in the Top 20 on country radio and closely follows her No. 1 single "Bluebird."
She's making a stripped-down album
Miranda Lambert has been busy working on her next album. She even rerecorded and repurposed a few of her previously recorded songs for her stripped-down project, The Marfa Tapes. She worked on all of the songs on the album in Marfa, Texas. Alongside Randall and Ingram, she reworked "Tequila Does" (also from Wildcard) and "Tin Man" from The Weight of These Wings.
The Marfa Tapes will drop on May 7, around the same time that Lambert will play a series of live shows at Billy Bob's Fort Worth. The shows are her first in the year after the coronavirus pandemic. Aside from releasing music, Lambert is also working on her new downtown Nashville establishment, Casa Rosa.
According to a press release issued last month, the bar will offer "classic Tex-Mex offerings" and has an "extensive margarita and tequila selection" that will also feature a rooftop bar overlooking Lower Broadway. In the press release, Lambert said she wanted a restaurant that reflected her personality and sense of style. Of course, it will have pink booths, tacos, and plenty of tequila.
What are your thoughts on Lambert's acoustic version of "Settling Down"? Sound off below in the comments.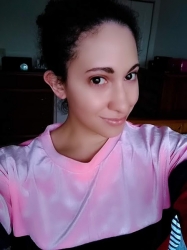 Latest posts by Chanel Adams
(see all)