Taylor Swift just unveiled the full tracklist for Fearless (Taylor's Version). She gave her fans only a day to decode the cryptic message in her tweet. On Friday, April 2, Taylor shared a bizarre video on Twitter. The tweet included a clip of a gold vault that had jumbled words for her fans to unscramble.
On Saturday, the 31-year-old unveiled the complete tracklist. The new album includes six never-heard-before songs "from the vault." Yesterday, one of the guesses was her collaboration with Keith Urban and it turned out to be true.
The 27 songs featured on Fearless (Taylor's Version)
Taylor Swift decided to drop the full tracklist for the rerecorded version of her album Fearless. The new version called Taylor's Version includes 26 tracks, included a bonus remix of her hit song "Love Story." In her message posted on social media, Swift informed her fans that they "cracked the codes and guessed all the From The Vault titles." Fans know that she's always watching their every move as they do with her.
"Here's the full tracklist, my friends. I'm really honored that Keith Urban is a part of this project, duetting on That's When and singing harmonies on When Were Happy," Swift wrote in the caption. "I was his opening act during the Fearless album era and his music has inspired me endlessly. I'm counting down the minutes till we can all jump into this brave world together, filled with equal parts nostalgia and brand newness. Head first, Fearless."
Swift also included an updated version of the back of the album. It shows the "Willow" singer posing in the sunlight. While she no longer rocks her natural curls, it's still wavy as it blows in the breeze. The album is similar in style to her surprise quarantine albums, Folklore and Evermore.
The new vault songs include "You All Over Me" featuring Maren Morris, "Mr. Perfectly Fine," "We Were Happy," "That's When" featuring Keith Urban, "Don't You," "Bye Bye Baby," and the bonus version of "Love Story," which Swift calls the Elvira remix.
Taylor Swift wrote these songs as a teenager
Taylor Swift has grown up a lot since 2008. She was only between the ages of 16 and 18 when she wrote the Fearless tracks. The singer-songwriter "held back" these additional tracks from being released for "different reasons," most of which "seem unnecessary" now.
Now, Swift wants to give her fans the "full picture" of the story of Fearless. Fearless (Taylor's Version) is the first of five albums the singer rerecorded amid her ongoing battle with Big Machine Label Group's Scooter Braun and Scott Borchetta over her original master recordings. In November 2020, Swift was legally allowed to rerecord her first five albums. Fearless (Taylor's Version) is set to drop on April 9.
Are you excited to listen to Fearless all over again, in all its glory? Sound off below in the comments.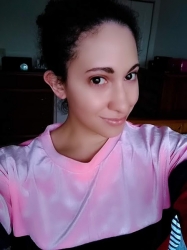 Latest posts by Chanel Adams
(see all)