Carrie Underwood and Mike Fisher had an easy time in quarantine. The singer chatted to CBS Sunday Morning just days before her live virtual concert that supports her new gospel album, My Savior. She made this album during the COVID-19 pandemic. Carrie wanted to find a way to inspire fans during these challenging times.
It was also the perfect time for her to release her first-ever Christmas album. The country singer started Christmas early by getting the ball rolling. She performed Christmas songs and shared some of her best memories, all from the comfort of her own home. She's been quarantined with the former hockey player and it's surprisingly going well.
Carrie Underwood dishes on her marriage
In her interview on CBS Sunday Morning, Carrie Underwood admitted that she and her husband "were really good at being together all day" during the COVID-19 lockdown. The 38-year-old spoke to Michelle Miller along with her 40-year-old husband and their two sons.
"Well, my husband did say, 'You know what? I like you.' And I was like, 'I like you, too,'" Carrie said. "Like, it's kinda weird. He's like, 'No, you know you love someone, but it's like when you are off doing your own thing, and then, you know, you come to have dinner together, you don't really have to, like, deal with each other that much.'"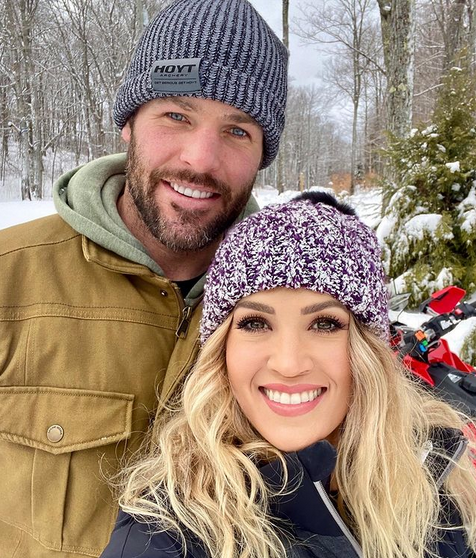 The singer admitted that they spend a lot of time together. In fact, they've gotten used to spending most of their time together that it has made them "stronger" together. Carrie married the NHL pro in July 2010, and they share sons Isaiah Michael, 6, and Jacob Bryan, 2. While she admits they felt the "heaviness of the past year," they also had "a lot of silver linings."
Instead of being on the road, Carrie "got to sit in one place and watch my boys grow up." The couple has also had many family dinners together. The "Jesus, Take the Wheel" star performed her live virtual concert on Easter Sunday from the Ryman Auditorium in Nashville. She sang the songs off her first-ever gospel album via Facebook.
The country singer always wanted to sing gospel music
Not only did Carrie Underwood sang her praises on Sunday, but she also counted her blessing. My Savior was an album that she wanted to work on for some time. To be able to perform it live to people around the world was a privilege for her. The event also benefits Save The Children and its mission to help kids and families in need.
"It means so much to be able to bring this event to people in their homes on a day that holds so much meaning for us spiritually and to be able to raise much-needed funds and awareness for the incredible work of Save the Children as we celebrate the importance of family," Carrie said in a press release.
During that interview on Sunday Morning, she also opened up about her favorite type of workout music. The singer doesn't listen to country or Christian rock when she goes for a run. Instead, she prefers to crank up the rock music. Her favorite is I Prevail's Trauma album.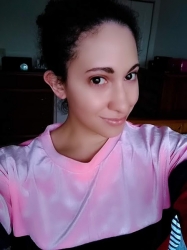 Latest posts by Chanel Adams
(see all)