Jason Aldean would like a word about backseat drivers. The country superstar usually writes shotgun while his wife, Brittany Aldean, would take control of the wheel. Many of their fans wondered why this was the case. They were especially concerned when the couple vacationed together earlier this year and Brittany did most of the driving.
Her husband just seems comfortable with her leading the way. However, he has no interest in backseat drivers. Once again, Jason was in the passenger seat in his latest Instagram clip. He had to film his daughter, Navy, whining from the backseat. That's when he made the hilarious joke about having a backseat driver.
Little Navy was seen crying in the backseat
On Tuesday, April 13, Jason Aldean posted a new clip to his Instagram feed. He shared a video of Navy whining and crying from the backseat. He captioned the adorable post: "Backseat driver. 🙄😂 #navyrome." From the looks of this post, he was having none of it, but neither was his daughter.
In the clip, she whined that she was tired, but she couldn't get to sleep. She was having a terrible time. That's when Navy admitted that she wants daddy to drive so she can get some sleep. It sounds like little Navy likes to sleep in the car while her daddy is behind the wheel. However, she had no say as mommy was behind the wheel.
Jason's post amassed over 570,000 views. Fans love following Jason Aldean and Brittany Aldean on their respective Instagram pages. The couple often posts about their family life, which isn't always picture-perfect. These little glimpses into their lives show that it's not all that it may seem.
Plus, they love to keep it real, no matter if it comes to their family or their beliefs. The couple loves sharing every aspect of their lives with their fans and it shows. Fans keep watching and the views keep racking up. Little Navy's backseat clip put a smile on many faces.
Jason Aldean and his family had a lavish Easter
Jason Aldean and his wife Brittany went all out for Easter. Of course, they took to Instagram to give their fans a glimpse at their celebration. The country couple celebrated the Holy day with Jason's children, Keeley, 18, Kendyl, 13, Memphis, 3, Navy, 2, and their extended family.
Their soiree included a custom-made bunny cake, Peep-themed cocktails for the adults, and a large Easter egg hunt for the children. Brittany also shared clips and photos of their impressive spread, which included charcuterie boards, cupcakes, rice crispy treats, and more. Erin Creighton was the mind behind this event, according to their respective Instagram posts.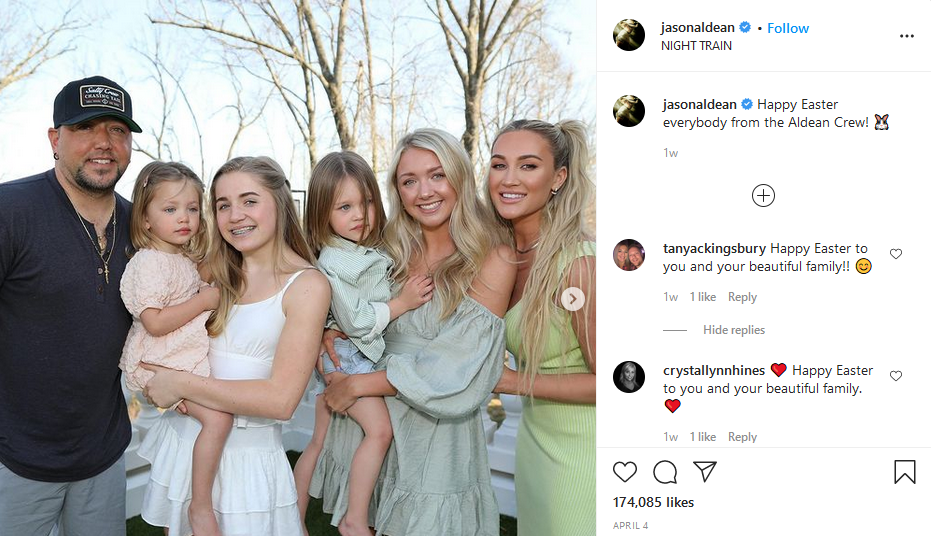 In addition, Jason's sister, Kasi, and her husband, Chuck Wicks, were also in attendance as were Dee Jay Silver and his wife, Jenna. Fans thought that Brittany and Jason were filming a new reality show with the group. However, Brittany quickly put those rumors to rest earlier this week. The friends and family were just enjoying the resurrection of Jesus from their sprawling Tennessee mansion.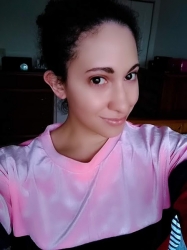 Latest posts by Chanel Adams
(see all)