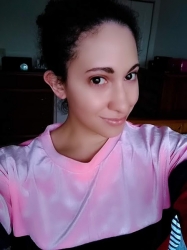 Latest posts by Chanel Adams
(see all)
Kacey Musgraves is back in the dating world. The country superstar finalized her divorce in September 2020. She split from former husband Ruston Kelly. The two cited "irreconcilable differences" as the reason behind their split.
Fans are looking forward to Kacey's latest country album. It would be the follow-up to her previous work, Golden Hour. Of course, that album was about her marriage to Ruston. These days, the singer could be feeling butterflies for someone else. On Monday, April 12, Kacey sparked the dating rumors.
Find out who's she has since moved on with.
"Follow Your Arrow" singer moves on from Ruston Kelly split
On Monday, Kacey Musgraves shared a cozy selfie of herself with Dr. Gerald Onuhoa via her Instagram Stories. According to People, he's a Nashville-based doctor who earned his M.S . from Dartmouth College, his M.D. from HBCU Meharry Medical College, and his B.S. in physics and astronomy from Tennessee State University.
The pair have been spending a lot of time together. In the golden hour photo, Kenya snuggles up to Dr. Onuhoa, who wore a black baseball cap and a camouflage jacket. Meanwhile, the singer wore a tan-colored sleeveless sweater.
This comes after their latest sighting. Kacey previously took to social media to share a nighttime selfie. New York Post's Page Six also shared photos of the two talking and hugging as they waited for their Uber ride on the streets of Los Angeles. They rocked similar looks in the photos and looked every bit like a couple.
Kacey Musgraves cozies up to rumored new boyfriend Dr. Gerald Onuoha https://t.co/aE9UxvvMMm pic.twitter.com/4BEIwlUHxa

— Page Six (@PageSix) April 12, 2021
Over the weekend, Kacey took a bike ride with her friend Kourtney Kardashian and Atiana De La Hoya. Dr. Onuhoa was also said to be there. The group enjoyed riding down the busy streets of California, which had many people walking and riding around amid the coronavirus pandemic. Neither Kacey nor her friends wore masks during their bike ride.
Kacey & Kourtney Kardashian 🚴🏻‍♀️ ✨ pic.twitter.com/qjXK98k03t

— 🇲🇽 Kacey Musgraves México (@spaceykaceymx) April 11, 2021
Back in February, Dr. Onuhoa shared a tweet about his new approach to relationships. He said that he likes to "Date In Private & Love In Private." On Valentine's Day, he shared that "There's No Better Feeling Than Being Properly Loved."
Kacey Musgraves finalized her divorce
The dating rumors come after Kacey Musgraves finalized her divorce from Ruston Kelly. In July 2020, the couple announced their divorce after being married for three years. In her February cover story for Rolling Stone, Kacey admitted that their marriage "just simply didn't work out."
"It's nothing more than that. It's two people who love each other so much, but for so many reasons, it just didn't work," Kacey told Rolling Stone. "I mean, seasons change. Our season changed. I think I live best by myself. I think it's okay to realize that."
.@KaceyMusgraves appears on the cover of our third-annual Women Shaping the Future issue.

How the queen of 'galactic country' is following up a career-defining album (and a divorce) with a little help from Bach, Greek tragedy, and magic mushrooms. https://t.co/IzPYjCBNa0 pic.twitter.com/EXnPGUSC9K

— Rolling Stone (@RollingStone) February 11, 2021
However, the exes have since remained friendly. They shared tributes for each other's respective birthdays and reacted positively to each other's music. In their joint statement announcing their split in July, Ruston and Kacey said they have "no blame, anger or contempt for each other." However, rumors are swirling that the singer will come out with a scathing album about him.
What are your thoughts on Kacey Musgraves' new love? Sound off below in the comments.