Taylor Swift is going back to her Folklore roots. On Friday, April 9, she released Fearless (Taylor's Version). The singer-songwriter has been hard at work re-recording her previous sixth albums, starting with the 2008 release. Since then, fans have been wondering if 1989 is next.
Now, she's back to Folklore. She released the "Exile" duet with Bon Iver from the Disney+ film, Folklore: The Long Pond Studio Sessions. In July 2020, Swift dropped the surprise quarantine album. Since its release, it smashed records and even won the Album of the Year award at the 2021 Grammy Awards. While she's now looking to the past, Swift still isn't done with her new releases.
Listen to her "Exile" duet with Bon Iver
According to Rolling Stone, Taylor Swift released her performance of "Exile" with Bon Iver's Justin Vernon. Folklore: The Long Pond Studio Sessions featured the singer-songwriter performing her hit 2020 album, which she collaborated in quarantine with Aaron Dessner and Jack Antonoff. Vernon recorded his part remotely due to the COVID-19 pandemic.
Swift and Vernon perform their respective parts in the video. Vernon can be seen wearing a face mask, which could either be a safety precaution or a creative choice. Meanwhile, Swift wears her signature wavy blonde hair and plaid shirt, as she often did in the Folklore era. Despite the distance between them, their voices melt together as they sing, "I think I've seen this film before/And I didn't like the ending/You're not my homeland anymore/So what am I defending now?"
The Long Pond Studio Sessions dropped in November 2020 on Disney+. At the time, Swift released an accompanying live album, along with many LPs chronicling the Folklore tales. One month later, Swift released her sister album, Evermore. As she regains control of her master recordings, she has moved on to recreating her back music catalog.
Taylor Swift recaptures her youth
Earlier this month, Taylor Swift released Fearless (Taylor's Version), which is a re-recording of Fearless. She went back to the days of youth and teenage love. Some would say that she recaptured it well, while others feel that she lost some of that youthfulness. Folklore also speaks about the wisdom of youth and what teens do when they're crazy in love.
While she doesn't sing about her exes or her high-profiled relationships, she uses a love triangle to convey the story. For example, "Cardigan" and "Betty" are interconnected to show the drama between these characters at the height of their youth.
The only difference between Folklore and Fearless is that most of the lyrics have profanity and allude to copious amounts of alcohol and secret meetings in between the sheets. Most of the tracks on Folklore are not as cutesy as the ones on Fearless (Taylor's Version), especially if you take a deep dive into the lyrical content.
"Fifteen" doesn't feel the same as when Swift first sang it at that age. Now, it seems like a reflection on the naivete of youth. It makes sense for a 31-year-old to return to that song once again. According to The New York Times, Swift may have used Folklore to return to her youthfulness as she's wiser and more mature. It's an artful preparation for the huge undertaking she'll incur as she works on the rest of her old music.
What are your thoughts on Folklore and Fearless (Taylor's Version)? Sound off below in the comments.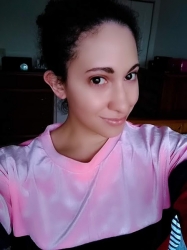 Latest posts by Chanel Adams
(see all)