On Friday, April 23, Blake Shelton dropped his new song "Bible Verses." It's the latest single and the follow-up to "Minimum Wage" from his forthcoming album, Body Language. Blake shared the track and called it "one of the best songs" that he's ever worked on. Previously, Country Music Alley shared the details of his first album in several years.
However, he did not write any of the songs himself. Instead, Blake worked with a team of people. While the album has a sultry title, fans wondered what to expect. It looks like this album will have an eclectic mix of music for everyone.
Blake Shelton talks about his new song "Bible Verses"
In his interview with Apple Music, Blake Shelton shared his praises for this song. Once he heard the lyrical content, he knew he had to record it. He called it "one of the best songs [that] I've ever recorded at this incredible lyric and something that's going to hit you in the gut and in the heart when you hear this song." The country superstar said that this experience was "unbelievable" when he recorded it.
"I'm constantly looking for a new sound and different subjects to sing about," Blake explained. "I think, for the most part, the album is very lighthearted and just fun to listen to. There is not a lot of deep thinking songs, except for at the very end, there's a song called 'Bible Verses.'"
According to Blake, it doesn't matter what faith or religion someone is. He feels that the song is something that anyone can relate to and that's why it's one of his favorite songs. Blake called it "a rare find" that doesn't just take place in country music "but any genre to have a song this special." He also shares some of that same pride for his new album.
He relates to all of the songs he recorded in some way. While Blake has written songs, he likes songs that get old or are unrelatable. But there are some moments when he records a song like "The Baby," even though his mom is "alive and well." His ultimate goal is to "look for great country songs."
More details on his new album Body Language
Body Language will drop on May 21. It features 12 tracks, including the duet "Happy Anywhere" and hit single "Minimum Wage." Blake Shelton is releasing his first album in three and a half years. Fans have been waiting for new music from the superstar, but he's been busy with his time on The Voice.
"We've been working on this album on and off for two years now, and I'm very proud of what we have put together," Blake said. "We certainly had some unique challenges with the pandemic, but we also had a lot of fun. We explored new sounds while making sure to get in some classic country."
He discovered "new sounds" while sticking to his country roots. According to Blake, Swon Brothers are featured on the title track as both co-writers and vocalists. Over the weekend, the singer returned to the stage in both Orlando and Nashville, which came as a shock to fans. Blake opened his fourth Ole Red restaurant, where he chatted and sang a medley of his songs.
What are your thoughts on Blake's new song? Sound off below in the comments.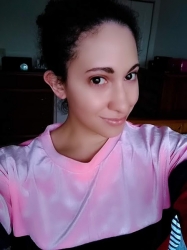 Latest posts by Chanel Adams
(see all)