Kelly Clarkson celebrated her birthday ahead of time. Her team surprised her with a birthday party. On the Thursday, April 22 televised broadcast, she received birthday greetings from surprise celebrity guests like Ian Somerhalder, Pentatonix, The Voice alum Jake Hoot, and Reba McEntire. There was also a cardboard cutout of Meryl Streep.
Things got interesting during the event. Kelly played a unique game of Jenga. Instead of trying to pull the pieces without getting the tower to fall, she had to answer a question for each piece she removed. Viewers wanted to know everything about the singer from her idea of a good time to her worst celebrity meeting.
She also revealed another song she wouldn't cover on "Kellyoke."
Which song does Kelly Clarkson refuse to perform?
Kelly Clarkson had a lot of fun during her surprise birthday party. There was a lot of laughter and tears, and some cursing as well. She accidentally said "Oh, s***" a few times during the segment. At one point during the game, she was asked which song "she would never sing in fear of ruining it."
"'Cry, Cry, Cry' by Judith Hill," Kelly responded. "If you listen to the song, you'll quickly realize why I won't cover it. She has one of the craziest voices on the planet. Literally, that's like the only song. I mean, there are probably other songs where I'd be like, 'Hmm. I really wouldn't pull that off, but that's one of the songs that I absolutely love, but I'm just am fine to stay away from it."
Kelly doesn't want to touch Judith's vocal talents. She says there are artists out there who have "otherworldly voices" and she doesn't think hers would fit their songs. Kelly said there is no way to make this song hers even if she tried. She said that the song is "crazy good" and suggested that everyone should listen to it.
The Voice coach is also afraid to cover "Despacito"
However, that's not the only song that Kelly Clarkson wouldn't cover. She previously admitted on The Voice that she's afraid to cover "Despacito" because it's the "biggest song of all time." Earlier this month, the 39-year-old told her team's advisor, Luis Fonsi, that while she enjoys listening to the track, she would never perform it on a rendition of "Kellyoke."
"I just realized something," Kelly said. "You have the one song in history that I'm afraid to cover — 'Despacito.'"
"Oh, come on, you have to cover it now," Luis told her.
"I have practiced so hard, because I love singing in Spanish and different languages, and it is like the biggest song of all time," Kelly continued. "But you're like, 'You know what? I'm gonna leave that alone!"
Ok but how amazing would @KellyClarkson covering @LuisFonsi's #Despacito be? 😍 pic.twitter.com/nVrfNM6NWA

— The Voice (@NBCTheVoice) April 6, 2021
So, there are now two songs that Kelly will not cover on her daytime show. However, there are even more, including Prince's "Let's Go Crazy." Country Music Alley shared the details behind her popular "Kellyoke" segments and what it takes to make them work.
What songs would you like to hear Kelly cover? Sound off below in the comments.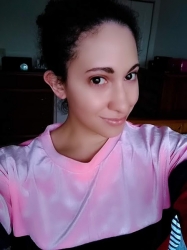 Latest posts by Chanel Adams
(see all)