Miranda Lambert broke down in tears at her first concert in over a year. The country singer is happy to be back on stage. Like most country artists, Miranda's shows were halted due to the COVID-19 pandemic. Now, the singer performed back-to-back shows at Billy Bob's Texas.
When she stepped back out on the stage, she was overcome with emotion. The 37-year-old performed the first time live in Forth Worth, Texas. Each of the shows was socially distanced with health and safety protocols set in place. For Miranda and her fans, it was her first show in more than a year.
Miranda Lambert remembers why she's a country star
On Friday, April 23, the "Bluebird" singer shared a video on TikTok of herself crying on stage. Miranda Lambert was so emotional because she was so happy to be back. She hugged her bandmates and performed the song "The House That Built Me." The clip showed her wearing a red-and-white fringed jacket with a black mini-skirt and white cowgirl boots.
"First show back in over a year. I missed y'all so much," she captioned the video.
She performed at the venue on Thursday, Friday, and Saturday. Miranda will return to the stage this coming weekend on Saturday and Sunday. On Monday, April 26, she took to Instagram to share photos from the event. Fans could tell that Miranda felt happy to be back doing what she loves.
"We're back y'all! We did our first 3 shows @billybobstexas last weekend and we had a blast! Thanks to everyone who came out," Miranda captioned the post. "The warm welcome back to the stage with the band after over 400 days sure felt good! Loved getting back to my old stopping grounds. ❤️ See y'all next weekend for 2 more!"
This comes after her performance at the 2021 ACM Awards. She opened the show with Elle King for their performance of "Drunk (And I Don't Wanna Go Home)." Then, she performed alongside Chris Stapleton for his duet "Maggie's Song." Miranda also sang alongside Jack Ingram and Jon Randall in support of their new album The Marfa Tapes.
Why the country star finally feels like herself again
Miranda Lambert is set to have a big year. She's gearing up for the release of her collaborative album, which is set to drop next month. At the start of the ongoing coronavirus pandemic, she took a break from music before returning to The Marfa Tapes in June 2020. Miranda hid away in Marfa, Texas, which was perfect place for the current climate.
"There first six months of 2020, I didn't write anything," she admitted to Entertainment Weekly for their June 2021 issue. "I didn't do anything. I painted and cooked. Like everyone else, I ate too much and tried out all the wine and found all the places we had it hidden."
The country superstar realized that she missed making music. That's when she decided to return to Marfa to continue working on the album. She calls the project her "burst of creativity." While Miranda loved slowing down during the pandemic, she still enjoys performing and the creative process.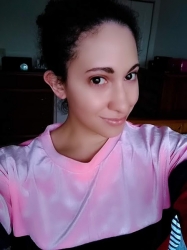 Latest posts by Chanel Adams
(see all)