Thomas Rhett finds Miranda Lambert relatable. He also watched the video of the singer breaking down during a recent show in Texas. As Country Music Alley reported, she got emotional at her first concert in over a year. The "Bluebird" star was happy to get back on the road.
Like most people, Miranda found herself at home a lot. She made good use of that free time by taking road trips with her husband, Brendan McLaughlin. The songstress even hid out at Marfa, Texas, where she worked on her new album, The Marfa Tapes. Last weekend, she returned to the stage in Billy Bob's Texas.
Thomas Rhett can relate
Like Miranda Lambert, Thomas Rhett can't wait for the moment when he returns to the road. He's hungry to travel across the country where he performs on stage and interacts with fans. He spent some of 2020 going on duck hunting trips and ended up searching for a guitar to play to his friends. Earlier this year, he found a guitar during his trip to Kansas.
Thomas wanted to sit down and play a song or two. Three hours later, he found himself enjoying performing once again. Even if it was in the midst of a few people. Miranda's emotions surfaced last weekend at Billy Bob's in Fort Worth, Texas. She performed her song "The House That Built Me," which is already an emotional tune in itself.
The Pistol Annies frontwoman was overcome with emotion during that performance. She brought her hands to her face as she cried. It's been over a year since Thomas has played a "normal" concert, so he understands how she was feeling. "I got emotional just watching her be emotional," he told Taste of Country.
"It's one of those things like, when you do anything for a living and it's taken away from you for over a year and you get to go back to do that thing that you love and it's reciprocated with such gratitude — like, man, as much as we miss playing, other people miss that as much."
Thomas is expected to return to the road in June. But it has since pushed back to August and could run through early October. He joked that taking his family along with him would be "absolute chaos." Since finding a guitar and with his daughters wearing out his old music on his speakers, he has found himself making new music.
Watch Miranda Lambert break down in her first concert
Miranda Lambert returned to the stage. She is currently performing for her final show at Billy Bob's Texas. Last weekend, when she performed the very first song, she was reminded of how much she missed performing for her fans. What's interesting is that it took place at the venue that helped her become who she is today.
The Nashville Star alum shared the emotional moment on her TikTok account. Though she broke down crying, she made it through the song until the end. Miranda then turned the mic over to her fellow country singer Gwen Sebastian who handed her a towel to dry her eyes. Miranda joked that she knew it would happen at some point.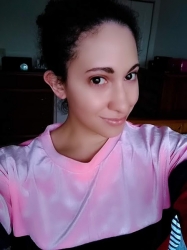 Latest posts by Chanel Adams
(see all)