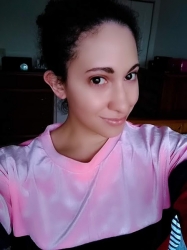 Latest posts by Chanel Adams
(see all)
Miranda Lambert opened up about the accidental inspiration for her new album, The Marfa Tapes. The follow-up to her 2018 album, Wildcard, is finally out. The "Bluebird" singer addressed the "freakouts" that inspired her to "write songs' moments." In a new interview with Apple Music Country's Kelleigh Bannen, the singer talked about her new album and its uncanny inspiration.
Miranda recalled the "freakout" moment that happened when she wrote the appropriate song "Ghost." The singer-songwriter worked on the album with her veteran collaborators Jack Ingram and Jon Randall. The Marfa Tapes is unlike anything that fans have heard from them since it includes the trio's bantering and ambient sounds from the deserted location.
Miranda Lambert wanted to include "freakouts" in the songs
In the interview, Miranda Lambert admitted that they didn't come up with a hook for the song. Instead, they formed "these really cool metaphors and melody." While there was no hook, they noticed that the melody was intertwined with the chorus. The singer said it "felt like a lifetime" to get that lightbulb moment.
"We were stuck," Jon Randall explained. "We were sitting around a fire, and we were playing the song over and over. It never had that thing, whether it's a hook or just something to make it real. That's when she just goes, 'And heaven knows I ain't afraid of ghosts.' I started freaking out."
Jon Randall and Jack Ingram recalled one moment in which Jon was "dancing around" and "running around like a dog." Miranda said it was one of those moments when they realized they wanted to "write songs' moments." It doesn't matter if you're hurting, you're feeling relief, or if you're feeling a little odd.
Miranda may have taken the slow approach with her new album. However, that doesn't mean she's going to slow down. She teased a new release from her Pistol Annie's side project with Angaleena Presley and Ashley Monroe. She's also developing her upcoming Nashville tacos and tequila hotspot, Casa Rosa.
Why The Marfa Tapes is unapologetically Texas
Miranda Lambert is breaking the rules with country music. She manages to stay true to her Nashville roots, but she can't leave the Texan inside of her. Miranda worked on the new album with Jon and Jack in a parked car in Marfa, Texas last September. The trio would listen to their "work tapes" after recording a song.
These very iPhone recordings and songwriting sessions are what led to the release of The Marfa Tapes. They returned to Marfa to finish what they worked on until the very end. The tracks included a campfire setup complete with a pair of microphones and an acoustic guitar. In an interview with Texas Monthly, Miranda says the album "feels like home and sounds like home."
During the interview, she admitted she has more "campire folk singer" left in her. Miranda says she has "evolved so much as an artist" since the start of her career. But Miranda is a "songwriter first" and a "campire singer-songwriter at heart." While she doesn't know where this project will take her, she's open to the journey.
The Marfa Tapes is available in stores and all music streaming platforms.