Megan Fox made an appearance on The Kelly Clarkson Show last week. The actress shocked the daytime host with her hidden talent. Even her own fans don't know that she can do a spot-on Britney Spears impression. Megan joins Ariana Grande and Christina Aguilera, who can also impersonate the pop star.
The Jennifer's Body star talked to Kelly during the Thursday, May 6 episode. She gave viewers a sneak peek of her Britney impersonation. Even Kelly herself was shocked. The Hollywood star also sang in Britney's signature high-pitched tone which she uses in the song "Not a Girl, Not Yet a Woman."
Kelly Clarkson impressed with Britney Spears impersonation
The Transformers star revealed a trick that she kept up her sleeve. Megan explained to Kelly Clarkson that Britney Spears is the artist she listens to during long plane rides. Per The Hindustan Times, she recalled the time when she flew every week for work, even though she was afraid of flying.
"I was like, 'I'm kind of pushing the statistics now because I'm flying so often," Megan shared. "And that's where the fear came from because it's like, 'yeah if you fly twice a year you're good but not if you're flying like twice a week.'"
That's where Britney helped her. Megan revealed that she listens to the "Gimme More" singer during her plane rides. She figured out which soundtrack she wants to listen to in the event she hits turbulence or ends up in a plane crash.
"I would throw on certain music that I just knew I wasn't gonna die to, which, for me, that was Britney Spears," Megan explained. "Like, the archives from when I was young, so like the Oops!… [I Did It Again] album. That's not the soundtrack to my death. So, that always made me feel better."
She showed off her Britney Spears impersonation, which made Kelly snort. She was impressed with the actress's spot-on impersonation. It's one of the moments on the show that's made Kelly laugh. The last time she laughed like this was when Gwyneth Paltrow revealed her love for Cardi B's hit song "WAP."
Megan Fox talks about the "pressure" to be a working mom
During the show, Megan Fox and Kelly Clarkson had a conversation about motherhood. The Teenage Mutant Ninja Turtles star said that Hollywood's attitude towards mothers is "unforgiving." She shared her experience of raising children while working as an actress. Megan says she feels "weird pressure" with being a working mom.
"Hollywood is not adapted to women and us actually having lives and being moms," she told Kelly. "As an actor, it's just very unforgiving because you can't be on camera once you're past a certain stage of pregnancy. Once you have the baby it's like, 'OK, well you're going to have to leave to nurse every two hours and that costs us money and insurance.'"
Megan feels that the entertainment industry places pressure to get back to work and having a post-baby body. She feels that she could've used that time to nurture her baby and heal her body. The brunette beauty doesn't know the resolution to fix this problem, but she feels that having more women in power could help. Megan also talked about her "rambunctious" three sons which she shares with ex-husband Brian Austin Green, whom she split with in 2019 after nine years of marriage.
The Kelly Clarkson Show airs on weekdays. Check your local listings for details.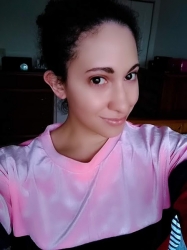 Latest posts by Chanel Adams
(see all)