On Wednesday, May 12, Luke Bryan confirmed his Las Vegas residency. The country singer took to Instagram to share a poster from his upcoming stage show. However, he won't headline the show until February 11, 2022, even though the residencies kick off on November 21, 2021. Bryan joins Carrie Underwood, Katy Perry, and Celine Dion.
This is just the latest group of celebrities to perform in Sin City. In his Instagram post, Bryan said that he's "putting on a unique show at The Resorts World Las Vegas. He says that he "can't wait for you on this new playground" that allows him to "create a fun and high energy experience."
Luke Bryan is ready to perform again
Luke Bryan can't wait to head back to the stage. At the moment, he's only focusing on Las Vegas. The 44-year-old will kick off his Las Vegas residency in 2022. Bryan is just one of the many headliners at The Theatre at Resorts World Las Vegas. Concerts went to a halt when the global coronavirus pandemic took the world by storm in March 2020.
In an exclusive interview with People, Bryan said he's looking forward to getting back on stage. Not only does he miss traveling, but he also misses performing nightly in front of large crowds. It's what most country music artists and fans miss during these difficult times.
"Man, I'm tremendously excited. Resorts World is essentially just creating and building an entertainment paradise for people that are wanting to go have amazing experiences," he told People. "To have a theater with all the bells, whistles, and wonderful technology at my fingertips, and a show that stands alone, that's different from what I typically do out on the road."
Bryan teased the details of his show. He said that "it's going to be fun" to create an experience for the 5,000-capacity venue, which has the largest and tallest stage in the city. The "Waves" singer will make sure to play a medley of his hits. He joked that Las Vegas will become his "playground."
Why Las Vegas is perfect for the country star
Luke Bryan feels that Las Vegas is the perfect place for partying and having fun. He feels that it matches perfectly with his music catalog. But the American Idol judge will make sure to make the experience even more exciting. Bryan looks forward to "connecting with my fans in a more intimate setting."
He's just one of the many names who will headline their run at the hotel and casino, which opens on Jun 24. Bryan shared what it's like to headline a Las Vegas show with fellow country star Carrie Underwood. He is so proud of the "Soft and Tenderly" singer. As for his fellow Idol judge, Katy Perry, he said that "she's already planning and creating her show."
Bryan joked that Perry is much more organized than he is and "plans her outfits a year in advance." That's not to say that he is not afraid to go head-to-head for the star. While the group of celebrities is eclectic, Bryan feels positive that everyone will "feed off each other's energy and make the most of Vegas."Tickets, including VIP and premium ticket packages, will go on sale on Monday, May 24 at 10 a.m. PST on AXS.com.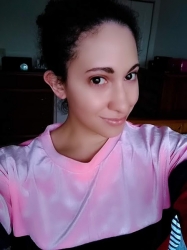 Latest posts by Chanel Adams
(see all)