Garth Brooks once imagined a world where "the last thing we notice is the color of the skin." That was a line in his song "We Shall Be Free." It came out almost 30 years ago. In a new interview, the country singer expresses his disappointment that we – as a country – seem to be "going backwards." 
Rodney King Beating Prompted "We Shall Be Free" 
Garth Brooks recently had a long chat with The Washington Post ahead of the Kennedy Center Honors. The iconic performer will receive an award during the 2021 ceremony. Some of his fans may not be happy that he's accepting an honor from President Biden. However, Brooks generally stays out of politics. 
But in 1992, not even Garth Brooks was immune to the injustice of LAPD officers beating Rodney King. The incident sparked looting and rioting, but it also sparked a calming refrain from the crooner.
He co-wrote the song "We Shall Be Free" in response to the Rodney King beating. The song imagines a day when the world is rid of homophobia, racism, etc. "When this world's big enough for all different views," he sings. 
The song of hope and acceptance was uplifting at the time. However, almost 30 years later, very little progress has been made. And Garth Brooks finds that shocking. 
Speaking to WaPo, he asks with disbelief, "Come on, people, how can we be going backwards?" Furthermore, "loving one another shouldn't be this hard." 
Garth Brooks tries his best not to wade into politics, but sometimes it just happens. He considers his actions to be unifying. In fact, that's why he agreed to perform at then-President-elect Joe Biden's inauguration. He wasn't there as a supporter, per se. He was there to help unify the country the only way he knows how – through song. 
How Garth Brooks Ended Up Delaying Inauguration 
Garth Brooks' performance of "Amazing Grace" went off without a hitch. However, his departure from the stage took longer than expected. Why did he hug every President attending the inauguration? 
Because he's a gentleman! He recounted the story in hilarious detail to The Washington Post. It seems that as soon as he was done greeting President Biden, the other former Presidents present wanted to say hi. First came President Obama and "Miss Michelle Obama." 
Then it was the Clintons. Just as Brooks was about to take his leave, he saw the the Bushes, whom he "worship[s.]" 
By the time he got off stage, Garth Brooks is sure he broke "some kind of record." He quips to WaPo, "I don't know who has hugged that many presidents in that short of time."
The Kennedy Center Honors will be held May 17-22. However, the special won't air on CBS until June 6. Read more about who else is getting honored this year. 
Follow us on Twitter for more news on your favorite country artists.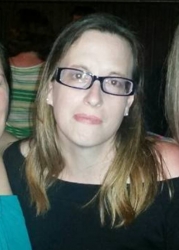 Latest posts by Jennifer Havener
(see all)