Blake Shelton cracked a joke about Ariana Grande joining The Voice. The NBC singing competition will wrap up Season 20 on Tuesday, May 25. Most fans want to know who will win. Currently, Nick Jonas is one of the coaches on the show.
However, he will not be there much longer. In Season 21, Ariana Grande will join the celebrity coaches. She will get a seat in one of the coveted red chairs. Shelton revealed that there is one thing he's worried about.
Ariana Grande joins The Voice in Season 21
Back in March, NBC announced that Ariana Grande will be the newest coach in Season 21. This came as a shock to fans of the singer. Others were surprised to learn that the show lasted 21 seasons. Grande has background work in music and television, but this will be her first time working as a coach on a reality show competition.
Her success is proof that she will be a great mentor to the contestants. Fans are excited to see what she'll bring to the show. Nick Jonas coached on Seasons 18 and Season 20, and Grande will take his place. She will sit alongside Blake Shelton, Kelly Clarkson, and John Legend.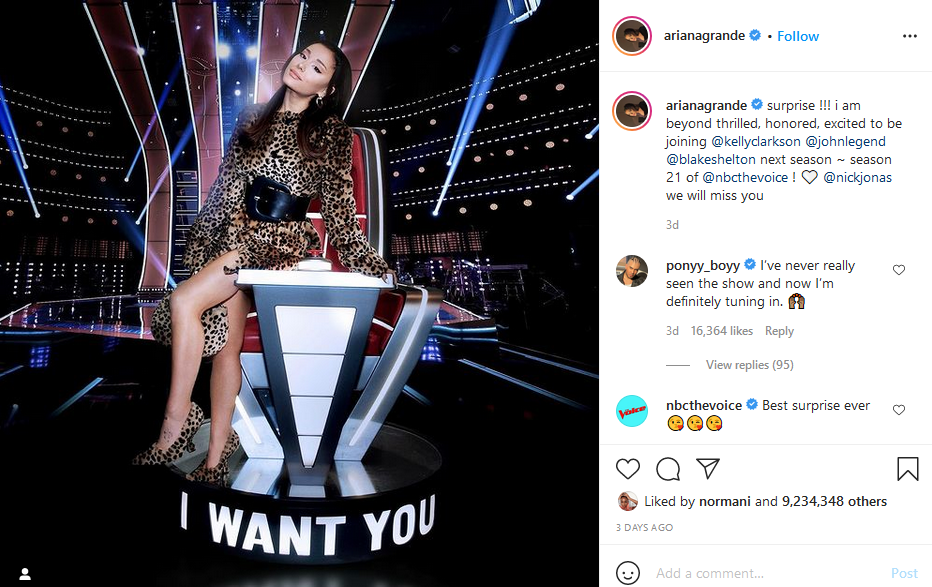 Also, The Voice will change its format in Season 21. The show just celebrated its 10-year anniversary on NBC. This milestone was commemorated with a special episode on Monday, May 3. During the episode, Shelton gushed about his fiance Gwen Stefani. The series moved to live shows on May 10 and now things are slowly coming to an end.
NBC will plan to air The Voice only once per season, switching things up from its fall and spring premieres. Per Deadline, the show will stay on Tuesday nights and only produce one cycle. This means that there won't be any springtime competition with American Idol anymore. Even with the changes, viewers can look forward to Season 21 in the fall.
Why Blake Shelton is worried about Ariana
Last week, Blake Shelton made an appearance on The Kelly Clarkson Show, alongside John Legend and Nick Jonas. All four of them talked about the show and Grande's debut in Season 21. Clarkson asked Jonas what advice he would give to his successor. Jonas praised her talent and joked that Grande should not trust "anyone of you," meaning his fellow coaches.
Shelton loves quarreling with his fellow coaches on the show. Fans know it's all in good fun and it doesn't mean anything personal. The jokes continued, and Shelton said why he's concerned about the pint-sized pop star.
"I just hope I don't step on her," Shelton said. "Look at her! She's so tiny on there."
Legend and Clarkson agreed. They feel if the singers sit next to each other, the height comparison will make for an interesting conversation. Like Grande, Legend is also a short person. Viewers will have to wait to see what happens in the new season.
In the meantime, The Voice airs Mondays and Tuesday nights at 8 p.m. ET on NBC.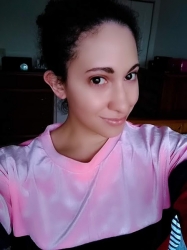 Latest posts by Chanel Adams
(see all)