On Saturday, May 15, Ryan Hurd made his Grand Ole Opry debut. Concerts are slowly coming back into full swing. Country Music Alley has been keeping you informed on the latest impromptu performances and intimate concerts. Things have changed since the COVID-19 pandemic first struck in March 2020.
Therefore, strict health and safety regulations had to be put into place. Over the weekend, the Grand Ole Opry looked like its old self again. Hurd performed there for the first time in front of a packed audience. He was not there alone. The country artist brought along his wife Maren Morris and their son, Hayes, to the event.
Ryan Hurd expresses gratitude
Ever since he released his romantic duet "Chasing After You," Ryan Hurd has become a country favorite. His continued success led to his debut at the Grand Ole Opry on Saturday night. The singer shared three separate Instagram posts highlighting the occasion. Hurd also expressed gratitude and appreciation for this special moment.
"Smiled all night and I'm still coming down. Opry Debut with a full house," Hurd wrote. "Not sure how you are supposed to feel after something like that, not sure I can describe it, but it's mostly gratitude to everyone who was there or had a hand in me stepping into that circle for the first time. Thank you to my wife most of all, who stepped on stage to be there with me. Love to each and every one of you."
In the second post, Hurd shared a photo of himself walking alongside Morris as he held onto Hayes. "and then there were 3 at the show…" he captioned the adorable photo. The singer-songwriter then shared a clip from his performance at the Grand Ole Opry.
Hurd got to perform with Lady A. Unbelievably, all of them sounded well together. Once again, Hurd expressed his gratitude in the post. He described what an "honor" it was to perform.
"It was an honor to play the Opry, even more so to debut on the first night that @ladya played as members," he wrote. "They've cut my songs, but more than that they have encouraged me as an artist more than they could ever know. Thank you, friends, for sharing your stage with me and for being so gracious. Pumped for that new album!"
Maren Morris offers her support
Maren Morris took to her respective Instagram page to show support for Ryan Hurd. She shared a black-and-white photo of the two backstage at the event. Morris held their son as she looked down lovingly at him. Hurd stood behind them both with his eyes closed, probably counting his blessings.
"we love you @ryanhurd 🤎," Morris simply captioned the post.

She also shared other photos from their time at the Grand Ole Opry. Fans loved the sweet and tender photos that showed a rare glimpse into their family life. Ryan Hurd isn't just a big country star. He's also a devoted father and husband.
Check back with Country Music Alley for more news on Ryan Hurd.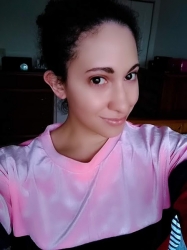 Latest posts by Chanel Adams
(see all)