Kelly Clarkson and Jake Hoot reunited on the Tuesday, May 18 episode of The Voice. The pair performed their duet "I Would've Loved You." As Country Music Alley reported, Kelly wanted to bring Jake back to the show. Just a night prior, her fellow coach Blake Shelton brought Season 17 alum, Ian Flanigan, back to the stage.
The two performed their new song "Grow Up." Fans raved over their duet and enjoyed seeing the two perform the single for the first time live. Tuesday was just as special as Monday night was. In the latest episode, the Season 17 champion and the coach took to the stage.
Check out Kelly Clarkson and Jake Hoot's performance
Kelly Clarkson and Jake Hoot performed their moving duet, "I Would've Loved You." The pair showed off their impressive vocals as they harmonized perfectly together. They were backed by a light display and live strings. "I Would've Loved You" was featured on Jake's 2021 EP, Love Out of Time. He wrote the single alongside Lonestar keyboardist Dean Sams and Jamie Floyd.
In a previous interview, Jake explained that the song is "a story about someone who has so much love to give, but due to the other person's decisions, that love turns into a hate that lasts forever."
"When we wrote it, I said, 'I think this would be awesome if we got Kelly to sing on this,'" Hoot said. "When I was on The Voice, she said, 'Hey, let's do something together.' So I sent it to her and didn't hear anything. And then later on in the year, when we were seriously considering putting this on the album,  I said, 'You know what? I'm just going to text her again.' … She called me back immediately, and she said, 'I want to shout this from the rooftops. Yes, I'm in.'"
The Voice alum expresses gratitude to coach
Jake Hoot won The Voice in 2019. At the time, Kelly Clarkson won for the third time as a coach on the show. Since his epic win, Jake went on to release a series of country songs, including a Father's Day tribute to his daughter called "Best I Ever Had" in 2020. Jake has nothing but kind words to say about his mentor.
"She has helped me get out of my shell on stage, and I say it in every interview: [She's] the biggest cheerleader, and that means more than you know," he explained. "I really do appreciate it. I continued to doubt myself and stuff like that, and Kelly continued to encourage me."
Back in March, Jake made an appearance on The Kelly Clarkson Show. The two also performed "I Would've Loved You" on the daytime talk show. Monday night's episode of The Voice announced Season 20's Top 5 contestants. The Voice airs Monday and Tuesday nights at 8 p.m. ET on NBC.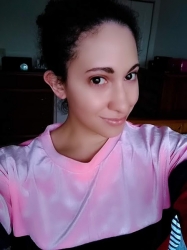 Latest posts by Chanel Adams
(see all)