Willie Nelson and Barbara Streisand are collaborating on a new duet. On Friday, June 4, the 79-year-old songstress released the first single from her upcoming compilation album, Release Me 2. "I'd Want It to Be You" featured none other than Willie Nelson, who recently turned 88. The country legend is still kicking and making music.
While it sounds like an uncanny duet, the track was featured on Streisand's 2014 album Partners. On the album, she collaborates with male artists such as Blake Shelton, John Mayer, Lionel Richie, Michael Bublé, and Stevie Wonder. When Streisand released the album in 2014, her duet with Nelson was not available.
Learn about Barbara Streisand and Willie Nelson's duet
Barbara Streisand shared the details of the song with People. She explained how she came around to recording the song with Willie Nelson. "I'd Want It to Be You" was seven years in the making. At the time, Nelson and Streisand couldn't collaborate.
"For me, the studio is a combination musical playground and laboratory…a private sanctuary, where the possibility of catching lightning in a bottle always exists," the singer wrote in the album's liner notes. "Whenever that kind of magic happens, it's extremely satisfying. Sometimes though, when the arrangement doesn't quite gel or the song no longer fits the tone of the album it was meant for, the tapes go into the vault for safekeeping."
Streisand called the recording sessions "a lovely walk down memory lane." It gave her a chance to "revisit" some of those songs and "add a finishing instrumental touch" that still has meaning for her. Streisand plans to release the songs "Be Aware" and "One Day," two of which she feels "still speak to our collective sense of humanity" today. Other tracks include "If Only You Were Mine" with Barry Gibb, "Sweet Forgiveness," "Rainbow Connection" with Kermit the Frog, and "Right as the Rain."
Country legend is heading back on the road again
Willie Nelson, family, and friends are back on the road. They will tour again with the Outlaw Music Festival Tour. Nelson will perform live in concert and will include his family and friends, including Chris Stapleton, Gov't Mule, Ida Mae, Kathleen Edwards, Lucinda Williams, Margo Price, Nathaniel Rateliff & The Night Sweats, Ryan Bingham, The Avett Brothers, Yola, and more.
"The Outlaw Music Festival Tour has always been about family and friends coming together for a great day of music and fun, and with the amazing group of artists joining us, this year promises to be our most special Outlaw Tour to date. I just can't wait to get back on the road again," Willie Nelson said in a statement.
"On The Road Again" (a version with me and @WillieNelson) & it's out everywhere now https://t.co/xk9avxFOGd

i can't wait to get back on the road again soon and see everyone! i've missed you so much. love you xoxo pic.twitter.com/Hk2m0uKtUv

— Alanis Morissette (@Alanis) June 1, 2021
Tickets went on sale on Thursday, May 27. The Outlaw Music Festival Tour kicks off on Sunday, August 22, 2021, and lasts through October 24, 2021. The festival first made its debut in 2016 in Scranton, PA. It was so popular that Blackbird and Nelson made it one of North America's biggest annual tours.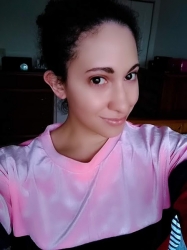 Latest posts by Chanel Adams
(see all)