CMA Fest 2021 was originally scheduled to happen this weekend in Nashville, Tennessee. Sadly, the organizers had to make the decision a few months ago to cancel the event for the second time in two years. The 2020 CMA Fest was also canceled due to the coronavirus pandemic. In a new post, Randy Travis looks forward to appearing at the 2022 CMA Fest. 
Randy Travis Can't Wait For CMA Fest 2022
As Fox 17 in Nashville, TN, reported last month, the organizers of CMA Fest were "heartbroken" to have to cancel again. At the time of the cancellation, the vaccine wasn't widely available and the pandemic was still raging. They had no way of knowing that by the time June 10-13, the original dates for 2021, rolled around, things would be closer to 'normal.' 
In fact, many country music artists, including Garth Brooks, are plotting major summer tours after canceling tours in 2020. Randy Travis may not be up for headlining a tour, but he is eager to get back on the road. 
He took to his social media recently to shout-out the event next year. Sharing a series of photos of himself at the event over the years, Randy Travis said he couldn't wait for CMA Fest 2022. 
The last photo in the series was from one of his appearances at the event after his 2013 stroke. He's accompanied by his wife, Mary Travis. 
I have so many wonderful memories of #CMAfest and can't wait for the much-anticipated return next summer! Mark your calendars – June 9-12, 2022! https://t.co/UBvSQLMcNU@CountryMusic pic.twitter.com/JGAsleE3b2

— Randy Travis (@randytravis) June 11, 2021
CMA Fest 2022 will be June 9-12 in Nashville, Tennessee. Passes for 2022 have yet to go on sale, but they plan to honor passes purchased for the canceled 2020 event. 
Country Music Icon Loves Meeting Fans and Promoting Up-and-Comers
Randy Travis has been enjoying the return of live music. He often shares videos on his Instagram Stories of the live music venues he visits. While out-and-about, Randy Travis is often stopped by his fans. He clearly enjoys interacting with them. 
Some of his biggest fans are up-and-coming or established musicians themselves. Canadian-American country singer-songwriter Meghan Patrick was lucky enough to meet Randy Travis in Nashville recently. She shared a photo with the country legend on her social media, which was then retweeted by Randy Travis's Twitter account. 
Some days Nashville breaks your heart, but some days it lets you have a drink with your heroes 🖤 @randytravis pic.twitter.com/QMErAGmpgr

— Meghan Patrick (@MegPatrickMusic) June 5, 2021
He is also active on TikTok. Singer Alexandra Kay recently went viral for her cover of his song "Deeper Than the Holler." The video caught Randy Travis's attention. Alexandra Kay scored an invite to his home, where they collaborated on a TikTok video. 
.@_alexandrakay came by the house to make us some coffee! And yes, I do like whipped cream on my coffee!!
https://t.co/aw3Hmxae6N

— Randy Travis (@randytravis) May 30, 2021
Will He Ever Return to the Stage? 
There was some confusion among fans about Randy Travis appearing at the CMA Fest next year. Will he be performing? Probably not a full set. At this point in his recovery, Randy Travis still can't sing more than a few bars at a time. Furthermore, his ability to speak is also limited. 
A bull-riding event in North Carolina recently promoted Randy Travis as the headliner for a show. However, the singer's publicist shot down the story. 
Performing or not, it's clear that Randy Travis can't wait for CMA Fest 2022! Check back with us at Country Music Alley for more news on your favorite country artists.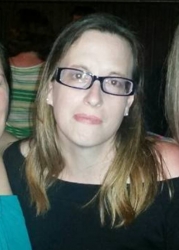 Latest posts by Jennifer Havener
(see all)