Gwen Stefani and Blake Shelton cannot wait to get married. The couple has waited years to make it official. The two met on the set of The Voice in 2014. At the time, they were married and possibly still smitten. However, their relationship didn't start until the following year when they went through their respective divorces.
Gwen had fans wondering if she's already said "I do." For months, Blake and Gwen's supporters and non-fans had a feeling that the couple was already a married couple rather than an engaged one. They remained mum on the details of their summer nuptials. But according to a new report, they're "ecstatic" about their wedding day.
Blake Shelton and Gwen Stefani can't wait for their wedding
On Wednesday, June 16, an insider confirmed to People that Gwen Stefani and Blake Shelton are still married. The couple is looking forward to their upcoming wedding. As fans know, Gwen already had her bridal shower so it's bound to happen anytime soon. While they're having a low-key affair, they're looking forward to celebrating it with their family and friends.
"They are both ecstatic that it can finally happen," the insider told People. "They are getting married this summer. Gwen's boys will be very involved. Blake is a great extra dad and very close with the boys."
👰🏼‍♀️💍🥰 gx pic.twitter.com/mQkMCVjvX2

— Gwen Stefani (@gwenstefani) June 11, 2021
This report comes just days after Gwen celebrated her bridal shower with her family. She joked that they "kidnapped" her into having the secret celebration. Then she excitedly exclaimed in a selfie video, "I'm getting married!" Gwen's three sons – Kingston, 15, Zuma, 12, and Apollo, 7 – will have a "large part" in the wedding.
The couple always cared about their children. "From the beginning, Gwen made it clear to Blake that her boys were No. 1 in her life, and Blake always respected this," the source added. Blake even made sure to get their approval before popping the question to Gwen. However, the couple didn't share their exciting news with fans right away.
Wait, are they already married?!
It's no secret that Gwen Stefani loves jewelry. Since the No Doubt singer made a recent appearance, fans have a feeling the couple already tied the knot. On Sunday, June 13, the 51-year-old singer wore a new sparkly diamond band on that finger, as evidenced by the photos first published on Page Six. She was spotted walking at the park with the 44-year-old country singer and her 7-year-old son, Apollo.
Did the wedding already happen? Are @blakeshelton and @gwenstefani married? https://t.co/5mbuyRSfBM

— 🎤⚡️🦞JJ Hayes 🎧🎙 (@JJOnKFDI) June 14, 2021
Gwen and Blake got engaged in October 2020 after five years of dating. The two have teased that they would get married sometime in the summer. However, they never revealed a wedding date. Gwen was previously married to Gavin Rossdale, which whom she shares three sons.
What are your thoughts? Do you think Blake and Gwen already tied the knot? Sound off below in the comments.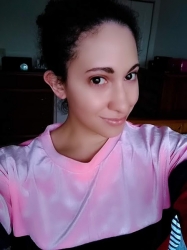 Latest posts by Chanel Adams
(see all)