Is Kelly Clarkson the heir apparent to the daytime talk show dynasty? Oprah Winfrey > Rosie O'Donnell > Ellen DeGeneres > Kelly Clarkson? The American Idol alum dominates the 2021 Daytime Emmys in the talk show genre. How many did Kelly and her show win? 
Is She Poised to be Next 'Queen of Daytime'?
Fans of Kelly Clarkson were hopeful that her daytime talk show would be a success. However, no one could imagine how successful The Kelly Clarkson Show would become. Launched in 2019, the show quickly became a ratings hit. 
Ellen DeGeneres announced earlier this year that she's wrapping up her talk show in 2022. Kelly Clarkson was the immediate fan-favorite choice to take over The Ellen Show's time slot. Luckily, the networks agreed and The Kelly Clarkson Show is officially getting the coveted daytime spot. 
Additionally, NBCUniversal renewed Kelly's talk show through the 2022-2023 season, which will be its fourth season on the air. 
All of this is great news for Kelly Clarkson. She was also nominated for several Daytime Emmy Awards this year. How did she fare? 
Kelly Clarkson Dominates 2021 Daytime Emmys
Between 2010 and 2020, The Ellen DeGeneres show won 8 Daytime Emmys for Best Talk Show. But there's a new kid in town! At the 2021 Daytime Emmys airing on June 25, Kelly Clarkson broke Ellen's streak. The Kelly Clarkson Show won an Emmy for Outstanding Entertainment Talk Show. 
And the wins didn't stop there. Not surprisingly, Kelly Clarkson picked up an individual Emmy for Outstanding Entertainment Talk Show host. In her sweet acceptance speech, she gave credit to everyone working on the show. 
The Kelly Clarkson Show also picked up an Emmy for Outstanding Sound Mixing. 
Thank you @DaytimeEmmys! And CONGRATULATIONS to @KellyClarkson, our Sound Mixing team, and the entire #KellyClarksonShow staff & crew!  🙌🎉 pic.twitter.com/Y6VQhqZAKo

— The Kelly Clarkson Show (@KellyClarksonTV) June 26, 2021
Billboard reports that in just two years since the show's debut, Kelly Clarkson has tied her number of Grammy awards since 2002. At the 2020 Daytime Emmys, she also won the Talk Show Host award. 
'Kellyoke' Unites Wilson Family Singing Dynasty 
One thing that makes The Kelly Clarkson Show so popular is the 'Kellyoke' segment. Kelly takes on covers of songs from various genres of music. 
Earlier this week, she switched up the Kellyoke segment. She invited three generations of the Wilson family to join her: Brian Wilson from The Beach Boys fame, his daughters Carnie and Wendy, and granddaughter Lola Bonfiglio. As music fans likely know, along with Chynna Phillips, Carnie and Wendy Wilson made up the group Wilson Phillips. Lola is Carnie's daughter. 
Kelly Clarkson joined them on a cover of The Beach Boys classic, "God Only Knows." Check it out below: 
Does it surprise you that Kelly Clarkson dominates the Daytime Emmys? Share your congratulations in the comments below. 
Check your local listings for the time and channel The Kelly Clarkson Show airs in your area.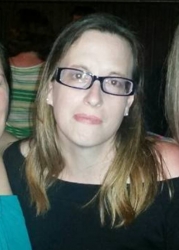 Latest posts by Jennifer Havener
(see all)