Blake Shelton is back on the road since filming for The Voice wrapped up. He's been visiting some of his Ole Red restaurants. As Country Music Alley previously reported, Blake celebrated the long-awaited opening of his latest establishment in Orlando, Florida. He's been traveling here and there in support of his restaurants and by throwing surprise performances.
The country superstar decided to shake things up. Instead of a surprise performance or appearance, Blake decided to drop in on a tribute band. He wanted to give this tribute band the shock of their life. His latest surprise would have fans do a double-take.
Blake Shelton shocks Blake Shelton tribute band
The Blake Shelton tribute band is called Blake Nation. Their band members include David Newton, also known as fake Blake Shelton, Kymber Newton (vocals), Robert Han (guitar, banjo), Dave Powell (lead guitar), Jesse McCall (bass), Phillip Walker (keyboard), and Quay Cooke (drums). They started their cover band in November 2017 and have been performing ever since.
Blake Nation always gets together to perform during Blake's birthday month. They recently performed at his Ole Red restaurant in Tishomingo, Oklahoma. On Saturday, June 19, the band returned to his popular venue to celebrate his birthday with a sold-out show. Blake's fans who look forward to the singer himself performing, are just as happy with this tribute band, who always performs a solid set.
Little did they know that Blake Shelton himself would make a surprise appearance. They shared the story in an exclusive interview with Country Now, which was published on Friday, June 25. Blake Nation revealed that they've been hoping to meet him for the past three years. Their dream finally became a reality earlier this month.
"To our complete and total surprise, Blake Shelton showed up before our show," Blake Nation said. "The entire band was down in the green room, eating dinner and waiting for the show to begin. As we were all sitting around, eating, and talking, we heard a knock on the outside door. A couple of us looked at each other puzzled because who would be knocking at this door?"
Jesse McCall unlocked the door and opened it. To his surprise, Blake Shelton was standing there. He exclaimed, "What kind of bulls*** party is this?" and he walked into the green room. The cover band didn't know what to do or how to respond.
The country superstar is a super-cool dude
While the band was starstruck, they revealed that Blake Shelton was "very nice" and was willing to take photos with them. After spending some time together, the real Blake Shelton and the fake Blake Shelton got along. "David and Blake walked up to the street like they had been friends for years," the band added. Blake let the tribute band that he would return and keep rocking it out.
Of course, Blake had to offer some musical advice. While he has nothing but love for the band, he told them, "I like it when y'all play my music, it actually sounds like it should." If that's not encouraging words, then we don't know what is! Blake also received a surprise birthday party from his fiance Gwen Stefani on his 45th birthday.
Check back with Country Music Alley for more news on Blake Shelton.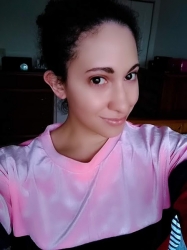 Latest posts by Chanel Adams
(see all)