Carrie Underwood celebrated her least favorite workout. As fans know, the country superstar loves to work out. She revealed that she exercises at least seven days a week. Carrie loves staying fit so much that she created a successful lifestyle brand out of it.
Just because she loves to work out doesn't mean that she loves every exercise created. The American Idol alum previously revealed that she doesn't love burpees. However, that didn't stop Carrie from celebrating National Burpees Day. Yes, there is a national holiday for the exercise.
"Hallelujah" singer reveals her least favorite workout move
Earlier this year, Carrie Underwood talked about her love of fitness. She manages to make time for it even with kids, a husband, a lifestyle empire, and a music career. During her interview with Cody Alan, Carrie shared her excitement over the future of Calia by Carrie Underwood.
"It feels so great to see the line expanding, and with every collection, it just gets better and better," she said. "My closet is full of it, and I live in it. That's the best part, for me!'
While she's a fitness fanatic, there is one workout she doesn't like.
"I hate burpees. I hate burpees so much," Carrie said with a laugh. "My trainer Eve Overland, she loves burpees, and she will do the most insane variations of burpees, and I am just like, 'NO.'"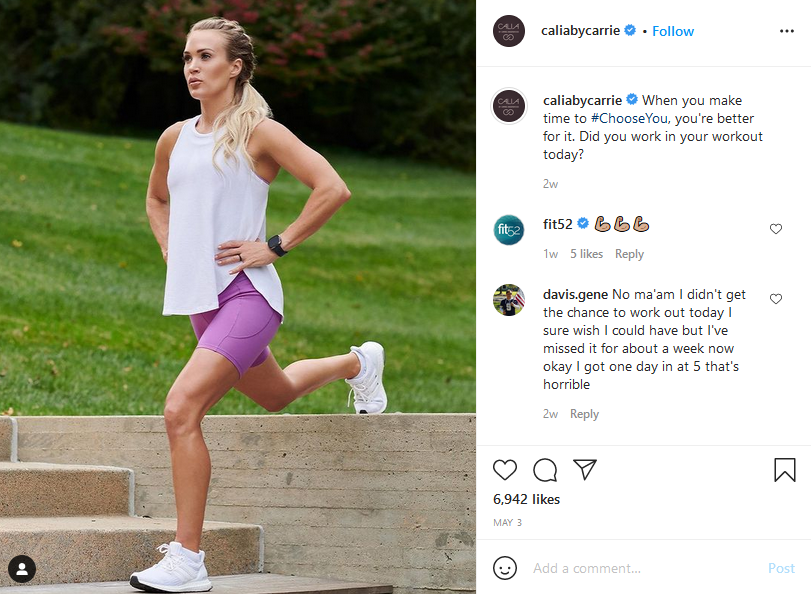 It's important to set boundaries when it comes to your fitness routine. Since Carrie doesn't like doing burpees, she'll replace it with a workout she does like. Some of her favorite exercises include elevated sumo squats, Romanian deadlifts, tuck jumps, and walking lunges. But there might be some fans who don't like any of these moves and might want to try burpees instead.
The great thing about fitness is that it's not one-size-fits-all. Carrie knows and she stresses the importance of following your own path. She's shared her secrets in her book, Find Your Path: Honor Your Body, Fuel Your Soul and Get Strong with the Fit52 Life. The book comes with its own fitness app that keeps fans accountable for their fitness goals.
Carrie Underwood still celebrates burpees
Despite hating this workout, Carrie Underwood took to Instagram to celebrate Burpee Wednesday. She shared a clip of Eve doing the move with a pair of weights in each hand. In her post, Carrie called her personal trainer the "Burpee Queen." She also made it clear that she doesn't love burpees by adding the thumbs-down emoji.
Carrie offered an alternate move for those who also hate burpees. She said that they can try the push-up jack with a low squat concentration curl, which sneaks in those burpees. Nutritionist Clara Clark shared Carrie's sentiments and wrote, "I always try them and never do them again." Other fans said they will pass on this workout.
View this post on Instagram
What are your thoughts on burpees? Do you hate them as much as Carrie does? Sound off below in the comments.
Check back with Country Music Alley for the latest news on Carrie Underwood.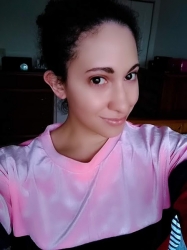 Latest posts by Chanel Adams
(see all)