Since their engagement in October 2020, Blake Shelton and Gwen Stefani's wedding was a highly anticipated event. One of the many things speculated about was who was going to make it on the guest list. Now, it seems like fellow country star Trace Adkins may have something to say about whether or not he was invited.
Blake Shelton and Gwen Stefani succeed at keeping their wedding small
One of the things that wasn't a secret about Blake Shelton and Gwen Stefani's wedding is that they wanted to keep it small. The couple was very vocal about their concerns over the ongoing coronavirus pandemic. At one point, it seems like no one was sure when the wedding was going to happen because of how things were going with the pandemic.
However, that didn't keep Gwen Stefani from planning the wedding. In interviews, Blake would joke about how the wedding planning was going. In one interview, it made it seem like if it was up to him, the wedding would be classless. Blake tells People, the groom shares, "If I was picking our meal, it would just literally be everything fried."
Gwen Stefani even confirms the scope of the wedding. During an appearance on Late Night with Seth Meyers she confirms that it will just be family. "It's gonna be like, my mom and my dad and just literally gonna be just family," explains the bride.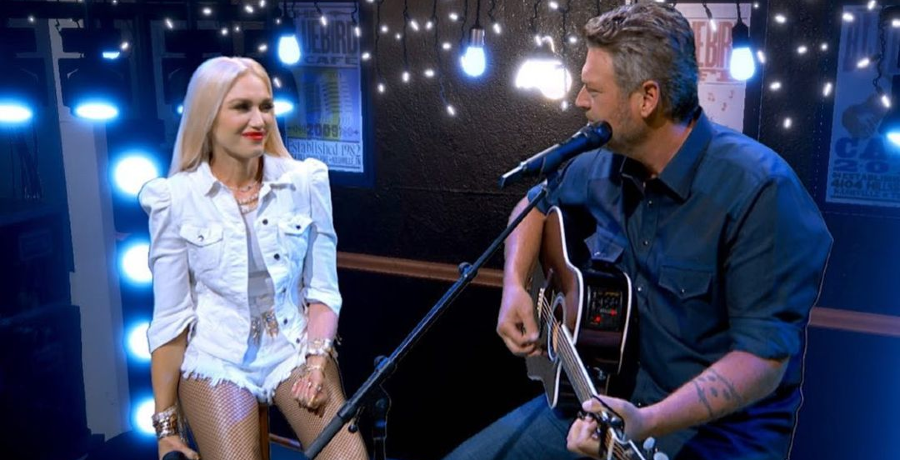 Is Trace Adkins upset he wasn't invited?
As far as the wedding date goes, it seems like there weren't many people that knew about the ceremony in advance. However, Trace Adkins tells Taste of Country that he knew. And that's not all Trace tells the media outlet. Trace knew about the wedding in advance and in jest says that he didn't want to go. He shares that "I mean, [Blake] didn't invite anybody to the wedding."
Like other friends of the couple, Trace doesn't miss an opportunity to pick on Blake. He says, "I probably wouldn't want to come, anyway, because I didn't want to witness that woman throw her life away like that."
From the looks of it, Trace Adkins takes the news of Blake Shelton and Gwen Stefani's nuptials better than most. Recently, Blake talks about it in an interview on SiriusXM's The Highway. Ultimately, it seems like Blake has the following approach to addressing who was and wasn't invited to his wedding. "Listen, you know, we kept it small, get over it."
What do you think about Trace Adkins joking that he didn't want to go to Blake Shelton and Gwen Stefani's wedding? Let us know your thoughts in the comment section below. Make sure to come back to Country Music Alley for more news about your favorite country stars.