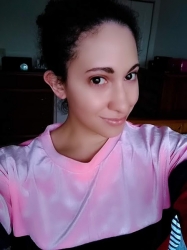 Latest posts by Chanel Adams
(see all)
Trisha Yearwood offered her support to Kelly Clarkson. While the two are good friends, Trisha wasn't there during Clarkson's girls' weekend. As Country Music Alley previously reported, Clarkson and her three friends jetted off to Las Vegas. They played miniature golf and watched George Strait perform live.
Clarkson was full of smiles during her trip. This comes amid her messy divorce with estranged husband Brandon Blackstock. The proceedings dragged out longer than they needed to, but it should come to an end sometime soon. Kelly shared some photos from her trip on social media, to which Trisha lent her support.
Trisha Yearwood responds to Kelly Clarkson's Las Vegas trip
Kelly Clarkson took to social media to post snapshots from her trip to Las Vegas. Fellow country star Trisha Yearwood responded to one of her photos with a lot of love and support. She feels that the "Piece by Piece" singer deserves all good things. Clarkson wants to reportedly declare herself legally single.
"You deserve all the good things, my friend!!!" Yearwood added while retweeting Clarkson's post. "Love love love you!"
Fans loved Yearwood's touching post. "You and [Kelly Clarkson] are two of my favorite performers!" one fan wrote. "Now that you've both released 'I Dare You (to Love)' I think it's time for a collaboration. Your voices are magical together."
You deserve all the good things, my friend!!! love love love you! https://t.co/yck2ZPe2Yq

— Trisha Yearwood (@trishayearwood) August 14, 2021
"All these times we see who is a real friend," another user added. "Thanks for welcoming our girl. We love you and Garth!!"
Kelly shared many photos from the George Strait concert she attended. She encouraged her fans to go watch the King of Country live in concert. In her Instagram post, Kelly called the "Greatest of All Time." She's a huge George Strait fan and now country music fans are hoping that the two will collaborate in the near future.
Trisha and Kelly's lifelong friendship
It's nice to see two powerhouse vocalists and country stars support each other. Trisha Yearwood and Kelly Clarkson's friendship spans all the way back. They first collaborated together on the 2014 hit song "PrizeFighter." Five years later, they collaborated on the 2019 song "Tell Me Something I Don't Know" from Trisha's album, Every Girl.
In June 2020, they performed a virtual duet on The Kelly Clarkson Show, per One Country. After they finished singing Trisha's 1996 song "Believe Me Baby (I Lied)," Clarkson said, "I love you, Trisha Yearwood. You are the greatest singer on this planet."
It appears that the feeling is mutual. In her 2019 interview with People, Yearwood called Clarkson's vocal talent "ridiculous." She also commended her friend for getting through the pain of her appendix after her hosting gig at the 2019 Billboard Music Awards and a burst ovarian cyst a week later on The Voice. These two continue to support each other, especially amid Clarkson's divorce battle.
What are your thoughts on Kelly Clarkson and Trisha Yearwood's friendship? Sound off below in the comments.