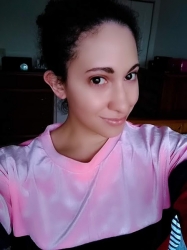 Latest posts by Chanel Adams
(see all)
Taylor Swift loves to use social media to interact with her fans. But it's also no secret that she uses it as her marketing machine. She often uses Twitter and Instagram to announce her latest project. It's unlike her to jump onto the latest social media trend unless she has something to promote.
Case in point: Taylor joined Tumblr back in 2015 when she promoted her first-ever pop album, 1989. She always has a motive behind her decisions. Taylor just joined TikTok this week, ahead of her upcoming project Red (Taylor's Version). She shared a cryptic post that has fans wondering if she has something else up her sleeve.
Taylor Swift joined TikTok
The 31-year-old singer-songwriter made her TikTok debut. Of course, the Swifties went mad over the news. They're happy to see their queen on the popular social media platform. So far, Taylor Swift is using it in an interesting way. She probably is promoting a secret project.
On Monday, August 23, Taylor shared her first clip, which showed her lip-syncing to British rapper Dave's song "Screwface Capital," which references her by name. Taylor wears outfits from her various album eras. She mouths along to the lyrics, "I made a link with the Russians / Six figure discussions, dinners in public / My linen all tailored / My outstanding payments swift like Taylor / And boy I owe 'dem men a beatin.'"
The song featured a different clip from the singer's musical released over the past year. The first clip showed her dressed in Folklore-like garb as it said July 24, 2020. In the second clip, she was dressed similar to the visuals from Evermore, which revealed the release date as December 11, 2020. The third clip showed her re-release from Fearless (Taylor's Version), which dropped on April 9. Then she wore a black turtleneck and red lipstick while it said, "Red: Taylor's Version, November 19, 2021."
She has "lots going on"
Taylor Swift captioned the video: "Lots going on at the moment: Red (my version) vinyl is up for presale on my site and oh I'm on TikTok let the games begin #SwiftTok." She claimed the platform as her own social media app. But did Taylor tease some upcoming projects in her caption?
Last year, she claimed she had "not a lot going on at the moment." Then she dropped Folklore as a surprise to her fans. She ended up making the album while in quarantine. In that same caption, she also included the lyric "let the games begin" from her song "…Ready For It," which is off her album, Reputation.
Not a lot going on at the moment pic.twitter.com/NaRCqgCH4Y

— Taylor Swift (@taylorswift13) April 27, 2020
Does this mean she has more in store for fans? Only time will tell. So far, Taylor announced the re-recorded version of her fourth studio album, Red. The re-recording will feature 30 tracks, including a 10-minute version of "All Too Well."
There's no doubt that Swifties will be looking for clues in Taylor's TikToks. What are your thoughts? Do you think she's working on some secret projects? Sound off below in the comments.
Check back with Country Music Alley for more news on Taylor Swift.